---
Here's WHY we do what we do!
---
Our mission is to provide comfort, confidence and joy to pets and their parents, through quality grooming, compassionate service and pet care expertise. We help pets achieve the healthy skin and coat they need to look and feel their best.
The Three Commitments That Support
Our Mission
---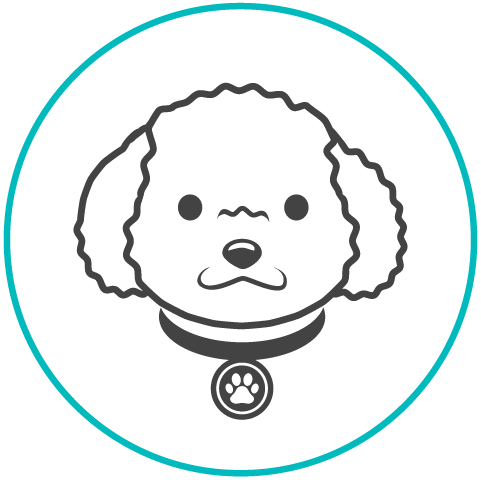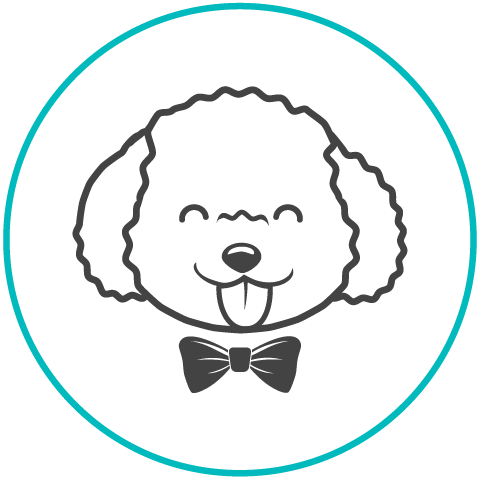 Our Commitment To Quality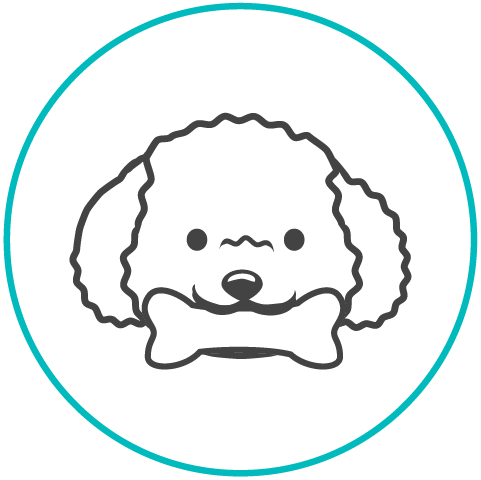 Our Commitment To Service
The safety of your beloved pup is our top priority. We promise to provide them a safe and enjoyable grooming experience. Here are some of the many ways we ensure your pup is safe and sound:
The PupLuxe Grooming Van.
Our van is top-notch. ALL of our hardware, electronics, appliances, dryers, generators and systems that are built into the van are commercial-grade, professionally installed and inspected. Our van also comes equipped with a specialized carbon monoxide detector designed to function in a high-moisture environment. There is nothing "DIY" about our salon on wheels and we take a lot of pride in the space your pup will be catered to.
Pre-Existing Health Conditions.
All new clients are required to submit their pup's health records and related paperwork upon requesting their first appointment. It is important to keep us aware of any pre-existing conditions that may affect our ability to provide your pup any of our services, including heart murmurs, seizures, hot spots, skin diseases, etc.



If at any point your pup experiences unsafe levels of distress, we may choose to stop the service for the safety of the pup and the groomer. If your pup's health condition could prove to be a high risk for the level of service requested, we may choose to refuse to provide the service at no penalty to the pet parent.

Pet Grooming Expertise.
We will NEVER recommend a groom or cut that would cause pain or discomfort to your pup. We are confident and comfortable with guiding pet parents in choosing the right pattern and length for their pup's coat, based on the current condition of the coat.


Our tools are high-quality, well-maintained and regularly sharpened. We will NEVER use dull clippers, dull shears or any unsafe tools on your pup to get the service done. We will NEVER pull, tug or stretch your pup in a way that could cause injury or accidental cuts and burns. We will NEVER take our eyes off of your pup, especially while on the table or in the tub. Your pup is in good hands!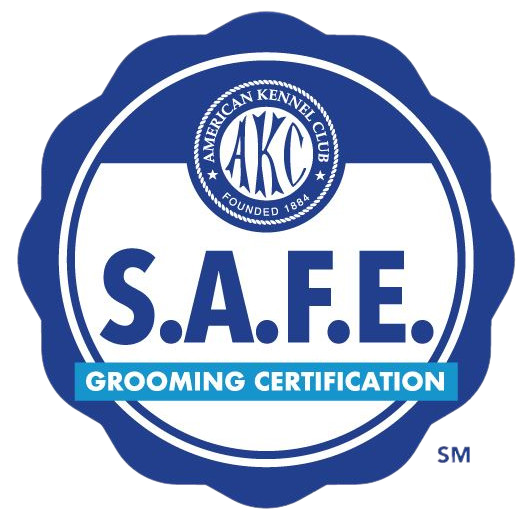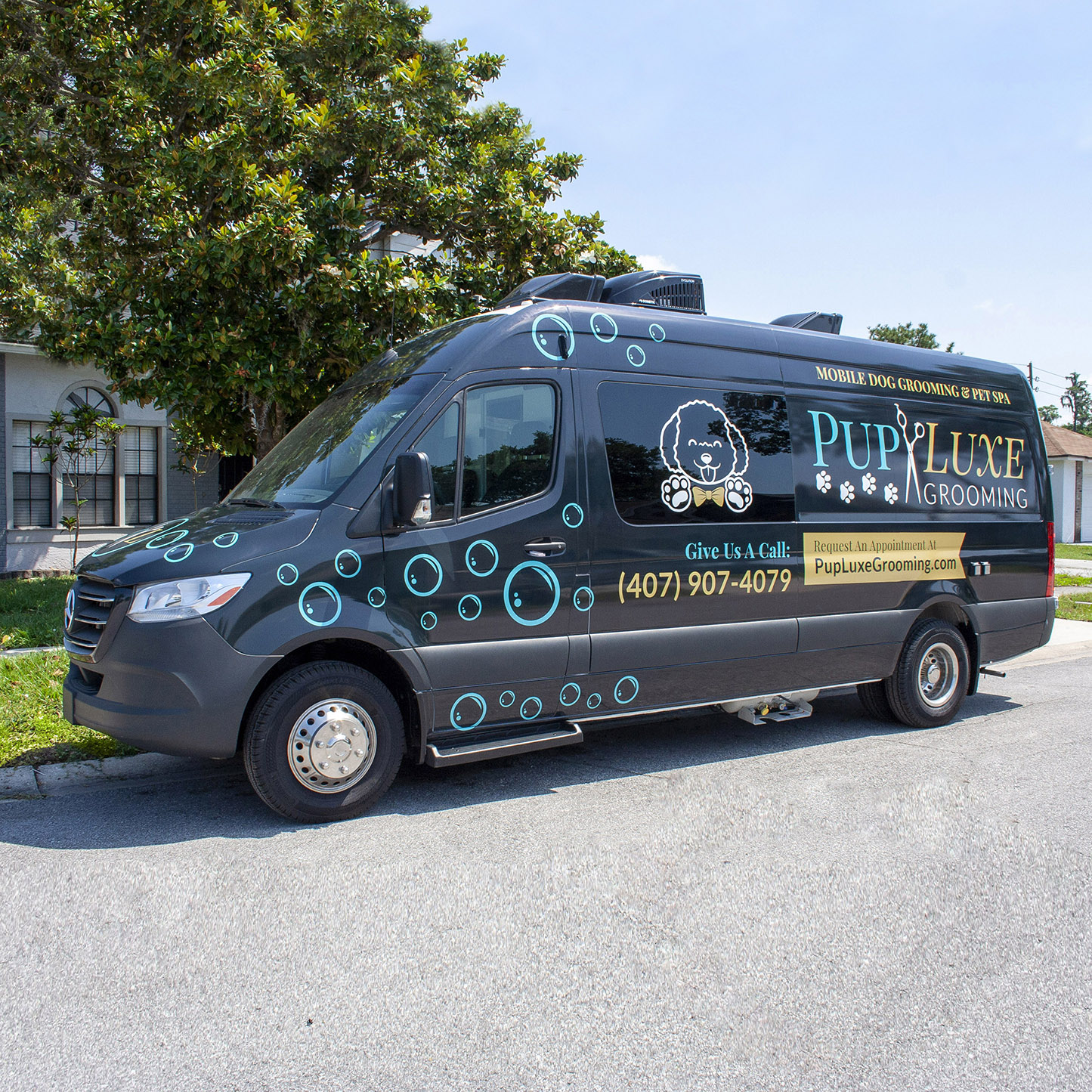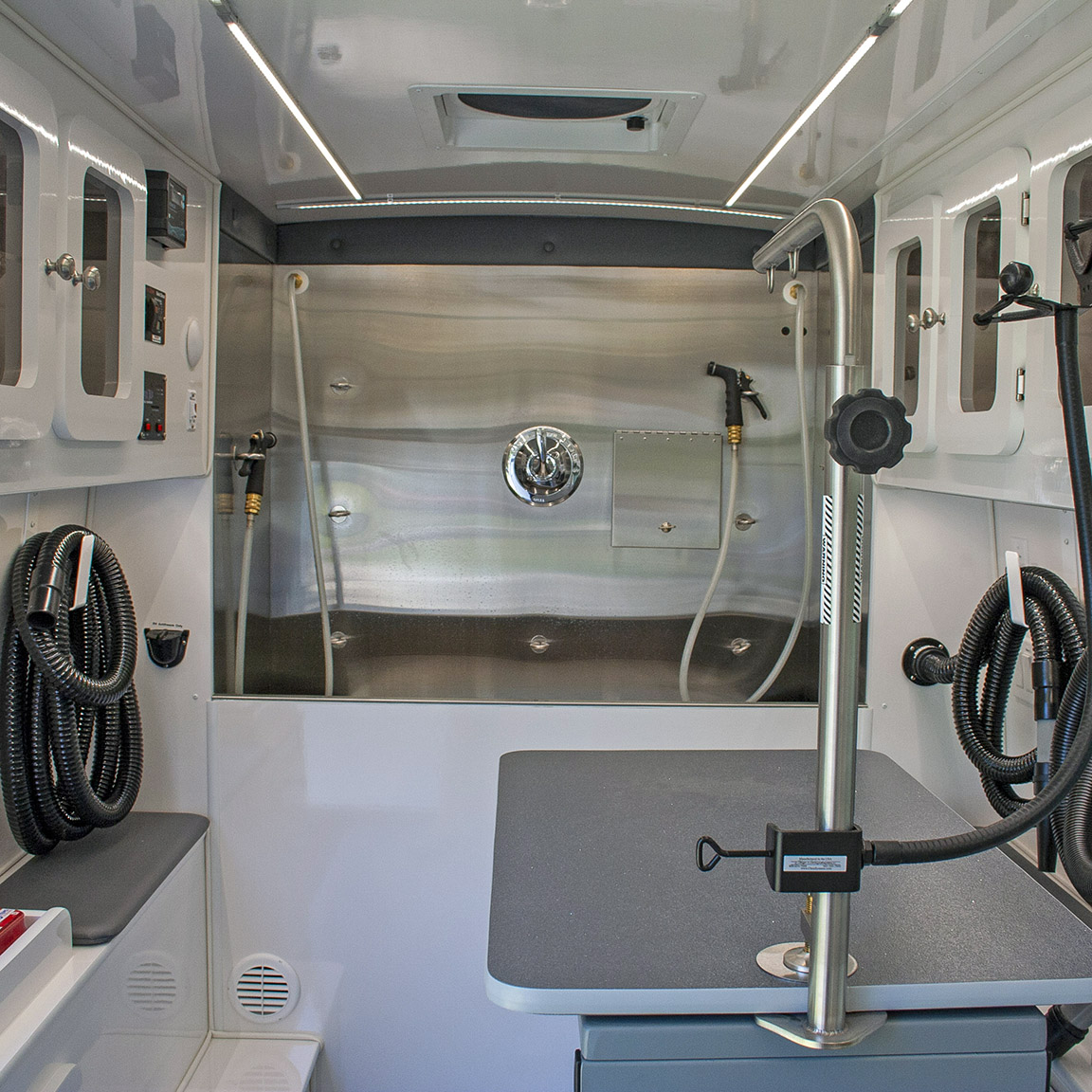 Our Commitment To
Quality
---
Pet grooming is what we do best and we take pride in achieving EXCELLENCE. We want your pup to look, smell and feel so good that both you and your fur baby are excited for us to come visit again. Our goal is to deliver a 5-star service each and every time, and we hope that you will rave about us to family and friends so we can make more pups look and feel their best! Here are some of the ways we ensure our service is second to none:
Our Products.
We do not bathe our own pups in cheap products, and we wouldn't use cheap products on your pups either. It's not enough to get a shampoo or conditioner that gets the job done. We want you to see, smell and feel REAL results.

Our Standards.
Not only has Jessie led, taught and developed many groomers in the Orlando area, he also competes (and has placed) in Grooming Shows across the eastern seaboard. Jessie is passionate about grooming, takes pride in his reputation and always strives to be a cut above the rest. With his knowledge on breed patterns, styles and coat types, we can make any pup look and feel like a superstar.

Our Tools & Methods.
We LOVE high-quality tools and spend lots of money to own them. We are meticulous in how we decide which shears and/or clippers to use to achieve the results we want for your pup. We do not cut corners or rush any aspect of the bathing and grooming process because we believe that every step is critical to giving your pup the coat they deserve.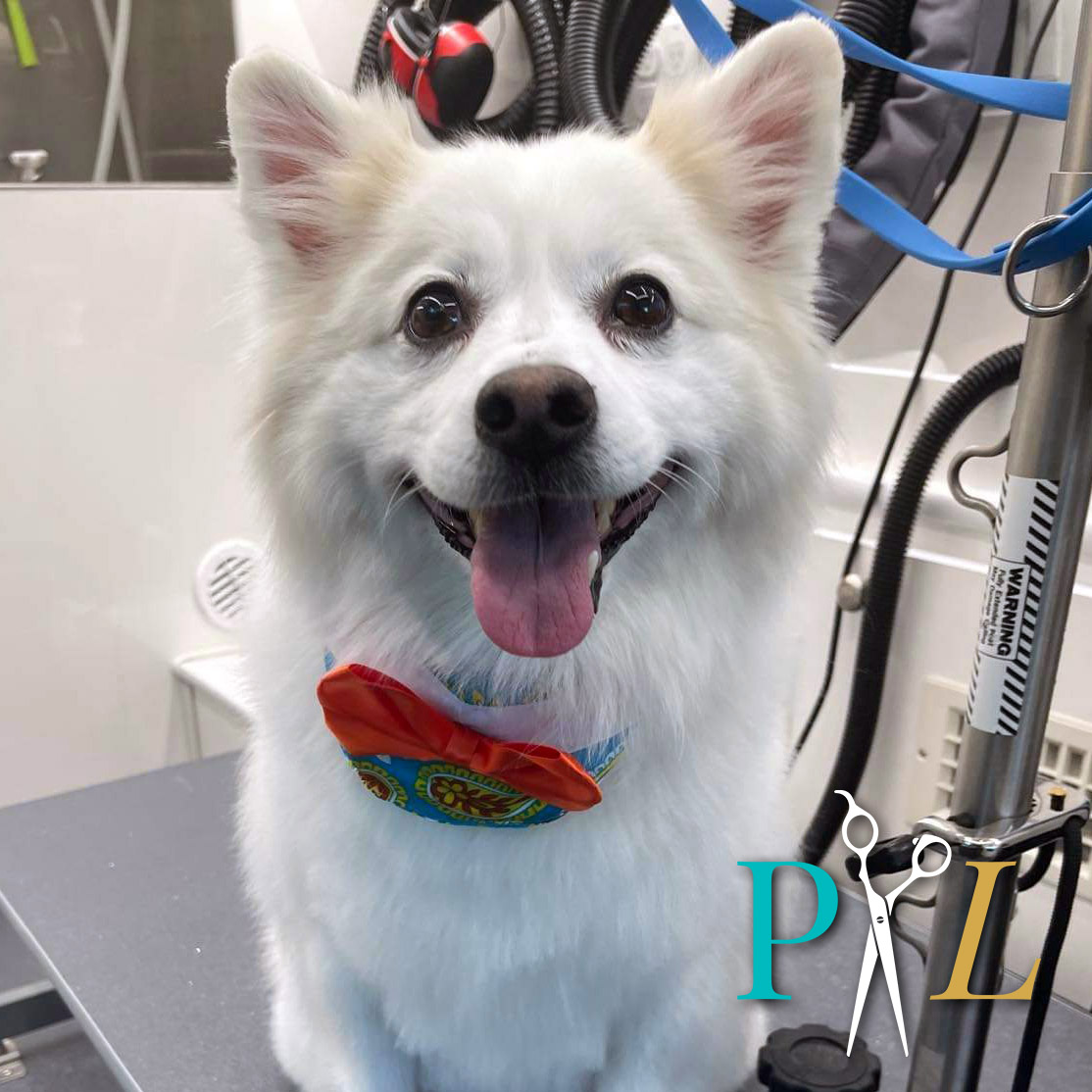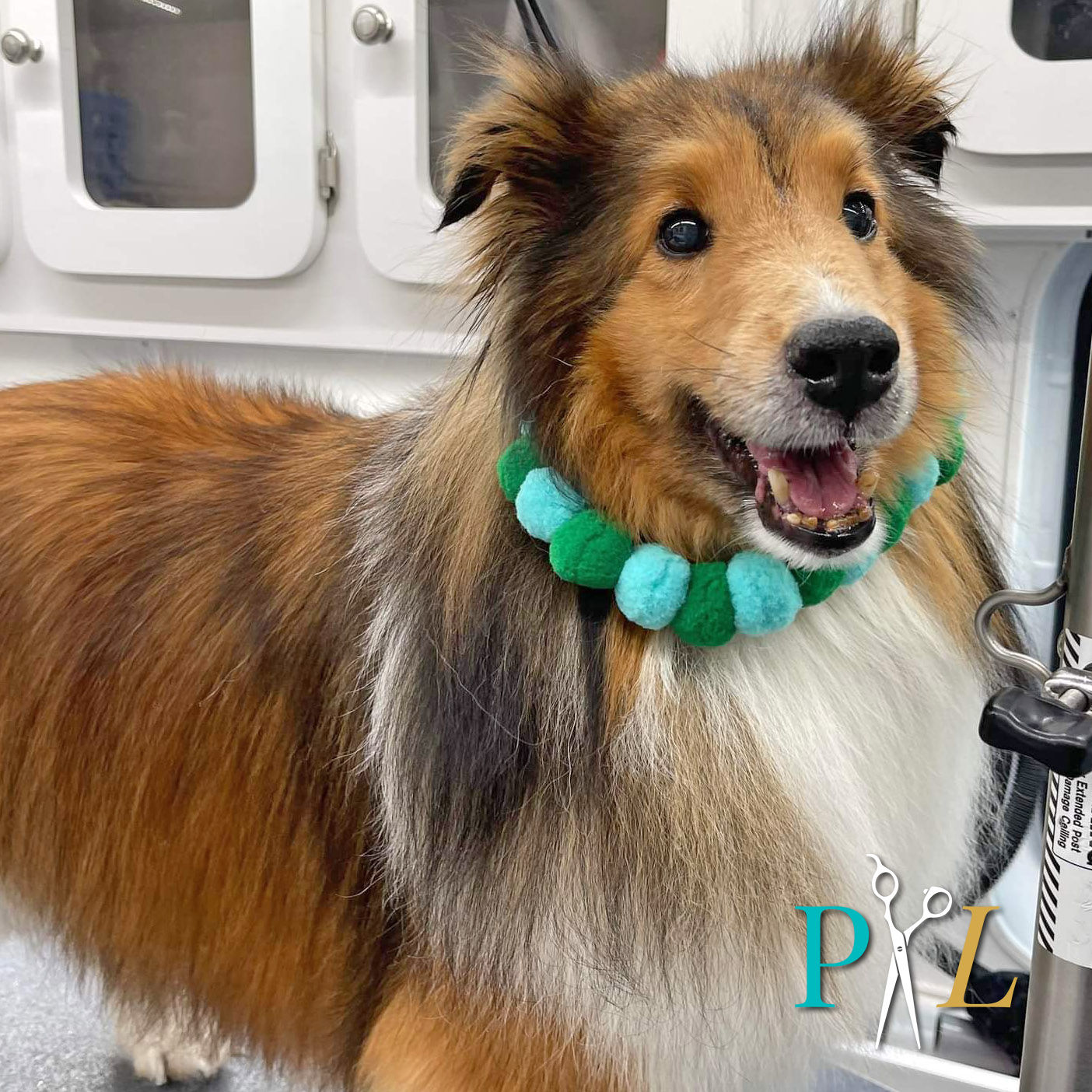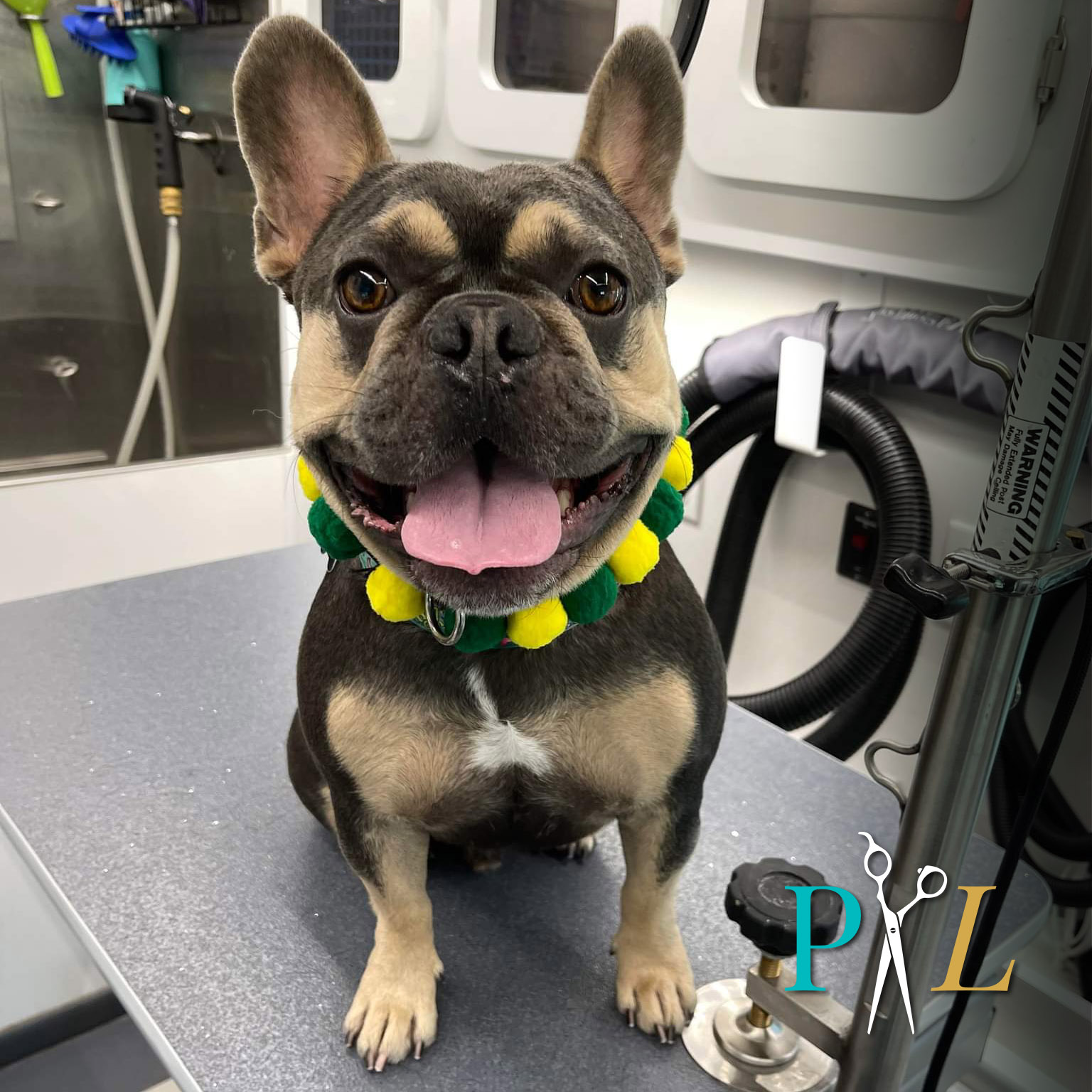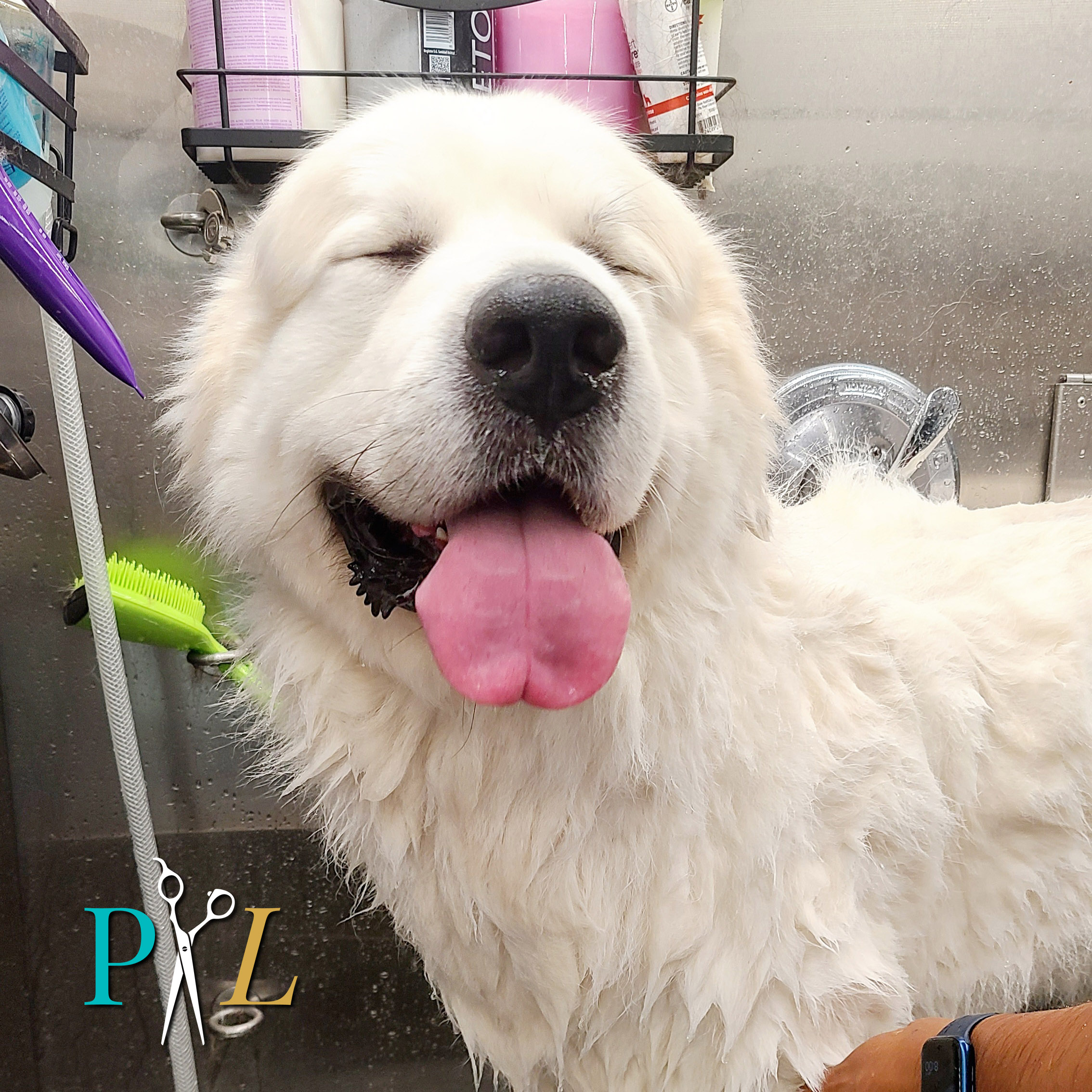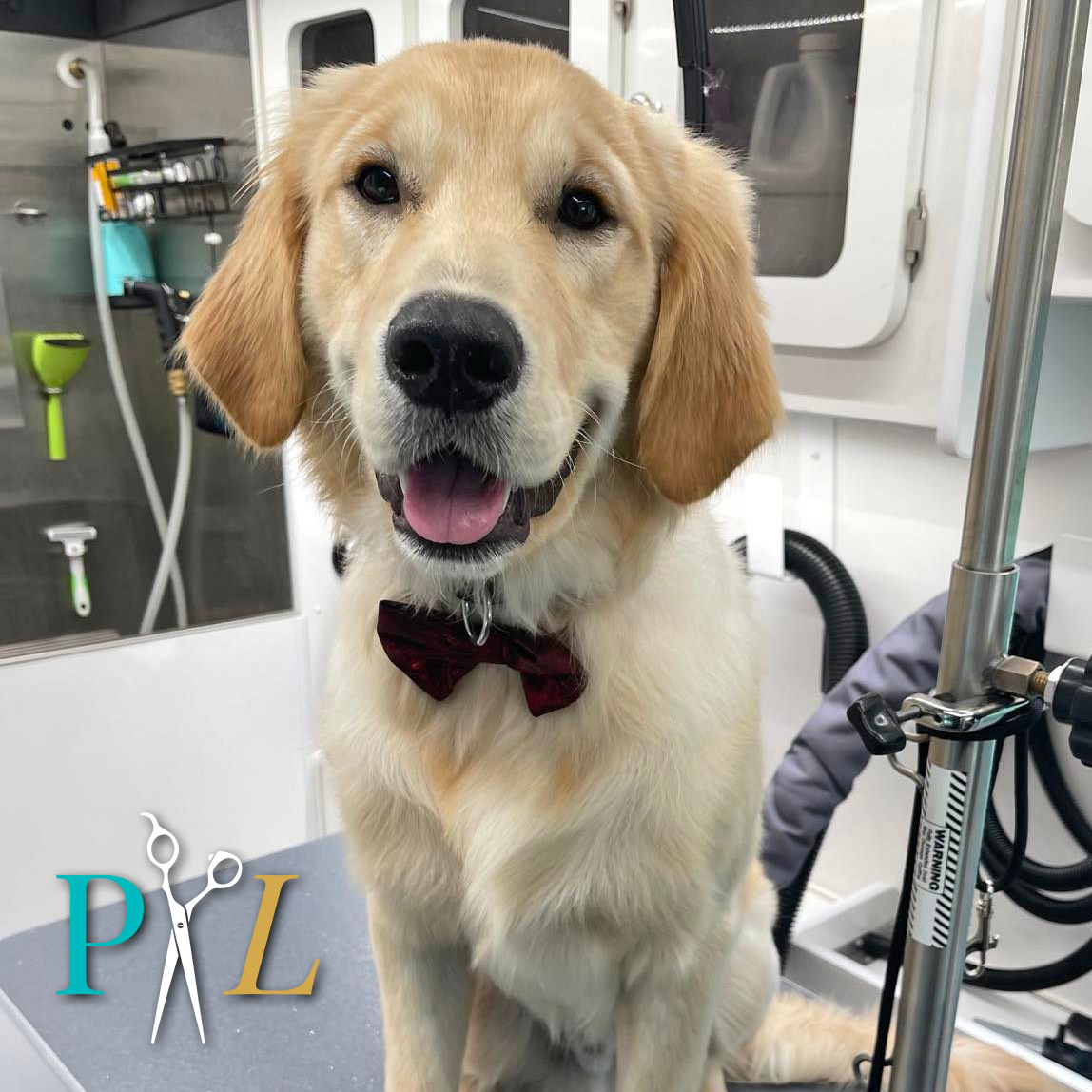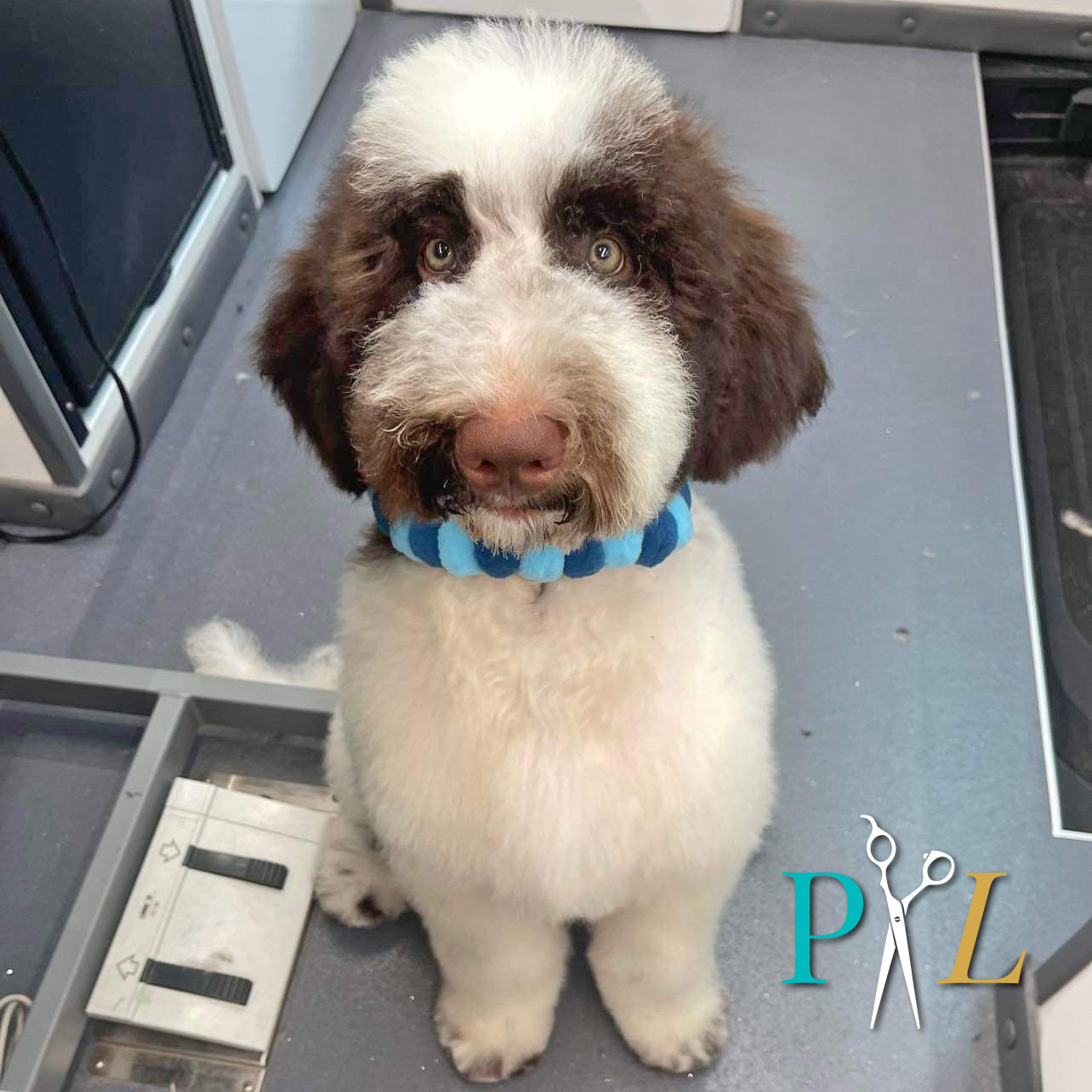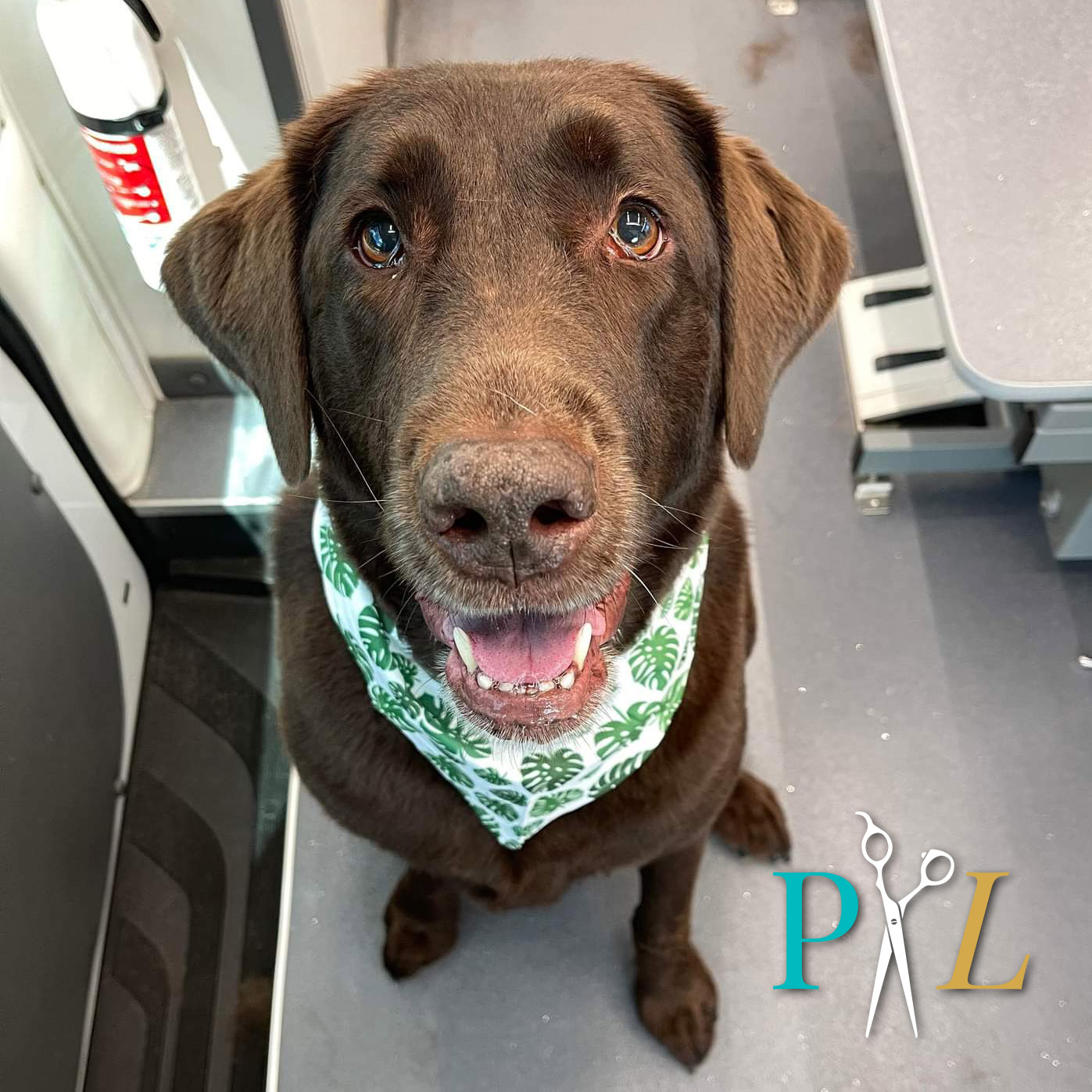 Our Commitment To
Service
---
The PupLuxe Grooming experience is enjoyable and convenient. We are passionate about the community we serve and channel that passion by bringing joy to pups and their parents. We know you have many options for dog grooming services, and we want to be your #1 choice without question. Here are some of the ways we raise the bar with our service:
We are punctual.
If we confirm an appointment time range with you, we intend to show up in that timeframe. We won't show up earlier without first calling you to make sure you're available. If it looks like we are running behind schedule, we will let you know with as much time in advance as possible so you are aware. Your time is valuable to us and we want to ensure we treat it with respect and consideration.
We are compassionate.
When your pup is in the van, they will be treated with the utmost care and respect. We understand that some pups feel anxious, nervous and/or uncomfortable with bathing and grooming. We promise that we will walk them through every step of the way, to the best of our ability, and deliver the best results we can achieve. We will never yell, scream, insult or berate your pup to force cooperation. We will work with them, not against them. We will also not trim, comb, shave or handle a pup in a way that would cause pain and discomfort. If your pup's coat is tangled/matted and needs to be cut short rather than being brushed out, or if your pup is feeling too distressed, we will communicate with you and let you decide how and if you'd like to proceed with the service, so that everyone can feel at ease.
We care about our reputation.
We want to receive 5-stars across the board from everyone, every time. If at the end of the service you're not satisfied with your pup's coat, whether it's the scent, trim, or even the color of the bandana we gave them, let us know! We will make it right for you. We treat our loyal customers like royalty and offer incentives for those who give us 5-star ratings on Google or Facebook, and also for people who refer others to us. Simply ask us or let us know when you do and we will treat you and your pup to freebies and discounts.
"Jessie is the ONLY groomer I trust with my personal and rescue babies. If you want the job done right it's PupLuxe or nothing at all!"

Lissette M
"Souki and Neno had a amazing spa day together. They came out so fresh and smelling like a million bucks. Thank you Jessie for coming out and giving them such a happy experience. You can tell how happy they are and how happy I am to get to cuddle with them all night!"

Tia T
"Jessie is the best groomer I have ever had for my dog! No matter how bad she looks going in, she always comes out looking fabulous!"

Wendi M
"What a great Grooming experience! They did an amazing job taking care of our corgi he came back smelling amazing and got an adorable pom-pom collar. Great at communicating and letting us know timetables when they're going to be here and offered Grooming recommendations as well. Very knowledgeable & highly professional, I would 100% recommend you use their services! I know for a fact we will have them back again."

Yuri Z
"Had our first grooming with pupluxe today and will not be my last. Jessie listened to exactly what I wanted for my long haired pup and did everything I asked for and made him look better than I could have imagined. The shed control treatment is the BEST shed control I have ever had for my pup, no flying hair after his groom. 100% recommend pupluxe to everyone!"

Janessa R
"Jessie did an amazing job on my 75 pound Doodle! He has soooo much hair and get matted quickly! Jessie made sure he looked amazing for the summer without taking away all his hair and personality! Amazing mobile groomer! My boy was comfortable and cane back happy and slept on the cool floor all evening! Jessie is gentle, efficient, and the service is excellent!"

Dr. Donita
Owner & Pet Stylist of PupLuxe Grooming
---
Your beloved pup is in great hands with Jessie Colon-Sanchez. With over 10 years of professional experience in grooming and pet care, Jessie is committed to delivering on the expectations of every pet parent of PupLuxe Grooming.
Prior to the launch of the PupLuxe Grooming van, Jessie has operated as a salon leader for three corporate grooming salons. In each salon, he coached his groomers on developing higher quality standards of grooming and ensured that all safety protocols and safe grooming techniques were adhered to, effectively reducing the number of incidents in the district. He also operated as the district academy trainer for Central Florida, developing high-performing and ambitious bathers into successful pet stylists.
After the pandemic changed the world we once knew, it was very clear that the pet grooming business would change as well. As more and more people now work from home, the need for at-home grooming services drastically increased, and what few mobile groomers were out there could barely keep up with the demand, let alone operate at the capacity of a full-service salon.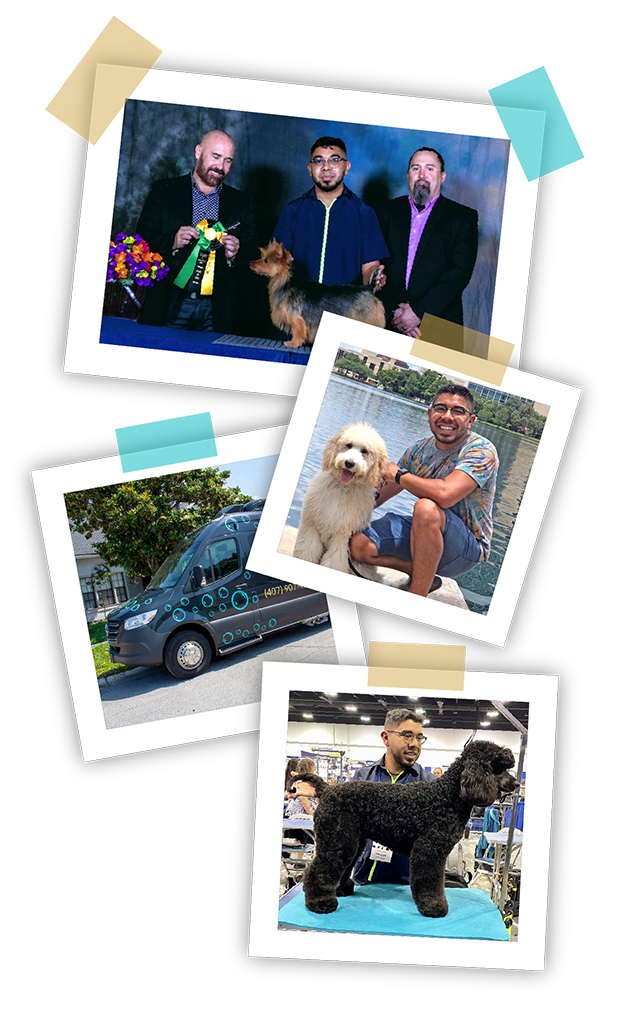 Introducing PupLuxe Grooming
As the demand for mobile grooming continued to increase, Jessie imagined a mobile grooming experience with no compromises. With his connections to high-end grooming product vendors and access to distributors from the grooming competition realm, he quickly realized the only thing standing in his way of creating the ultimate high-end mobile grooming experience was the vehicle itself.
With the help of his husband and graphic designer, Johan Colon-Sanchez, they were able to finance the perfect van, customize it inside and out, craft our digital presence and put all the systems and processes in place to establish this business on wheels.
And just like that, on May 17, 2022, Jessie crafted what would become the premier grooming experience for the Orlando, Winter Garden, Windermere and surrounding communities. And now, the only thing we are missing the secret sauce that makes PupLuxe Grooming so special...
Request An Appointment For Your Pup Today!
---
Treat your pup to the ultimate groom experience right in your driveway.