---
Here's WHY we do what we do!
---
Our mission is to provide comfort, confidence and joy to pets and their parents, through quality grooming, compassionate service and pet care expertise. We help pets achieve the healthy skin and coat they need to look and feel their best.
The Three Commitments That Support
Our Mission
---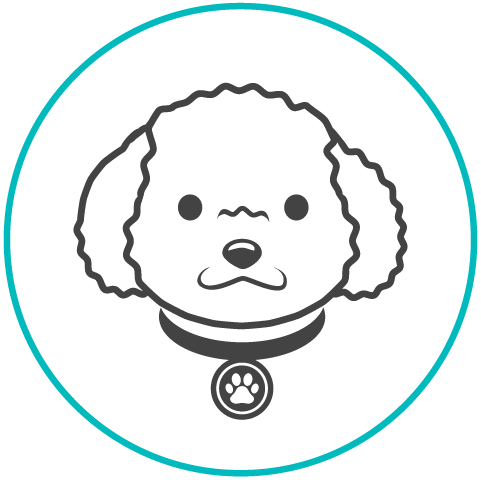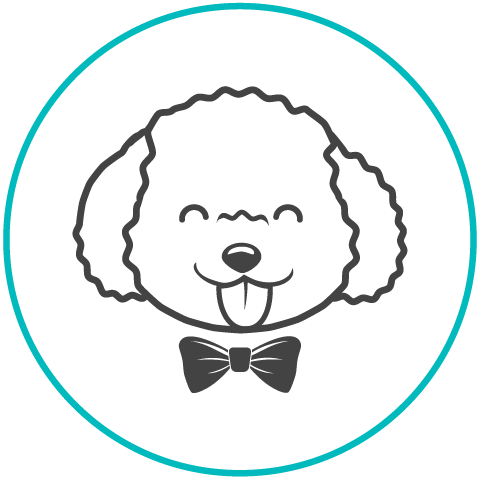 Our Commitment To Quality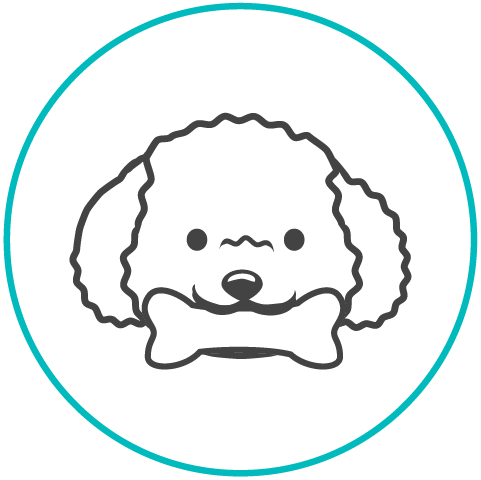 Our Commitment To Service
The safety of your beloved pup is our top priority. We promise to provide them a safe and enjoyable grooming experience. Here are some of the many ways we ensure your pup is safe and sound:
The PupLuxe Grooming Van.
Our van is top-notch. ALL of our hardware, electronics, appliances, dryers, generators and systems that are built into the van are commercial-grade, professionally installed and inspected. Our van also comes equipped with a specialized carbon monoxide detector designed to function in a high-moisture environment. There is nothing "DIY" about our salon on wheels and we take a lot of pride in the space your pup will be catered to.
Pre-Existing Health Conditions.
All new clients are required to submit their pup's health records and related paperwork upon requesting their first appointment. It is important to keep us aware of any pre-existing conditions that may affect our ability to provide your pup any of our services, including heart murmurs, seizures, hot spots, skin diseases, etc.



If at any point your pup experiences unsafe levels of distress, we may choose to stop the service for the safety of the pup and the groomer. If your pup's health condition could prove to be a high risk for the level of service requested, we may choose to refuse to provide the service at no penalty to the pet parent.

Pet Grooming Expertise.
We will NEVER recommend a groom or cut that would cause pain or discomfort to your pup. We are confident and comfortable with guiding pet parents in choosing the right pattern and length for their pup's coat, based on the current condition of the coat.


Our tools are high-quality, well-maintained and regularly sharpened. We will NEVER use dull clippers, dull shears or any unsafe tools on your pup to get the service done. We will NEVER pull, tug or stretch your pup in a way that could cause injury or accidental cuts and burns. We will NEVER take our eyes off of your pup, especially while on the table or in the tub. Your pup is in good hands!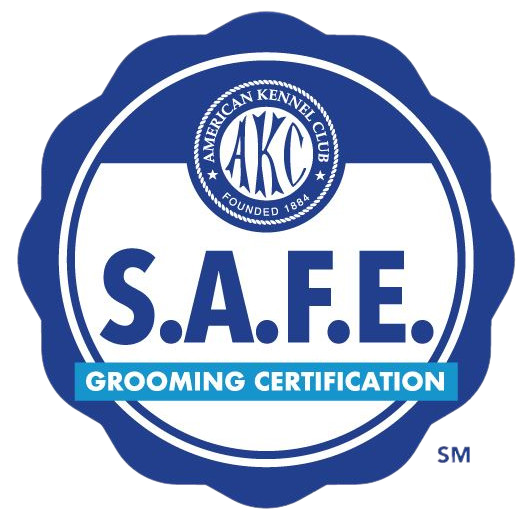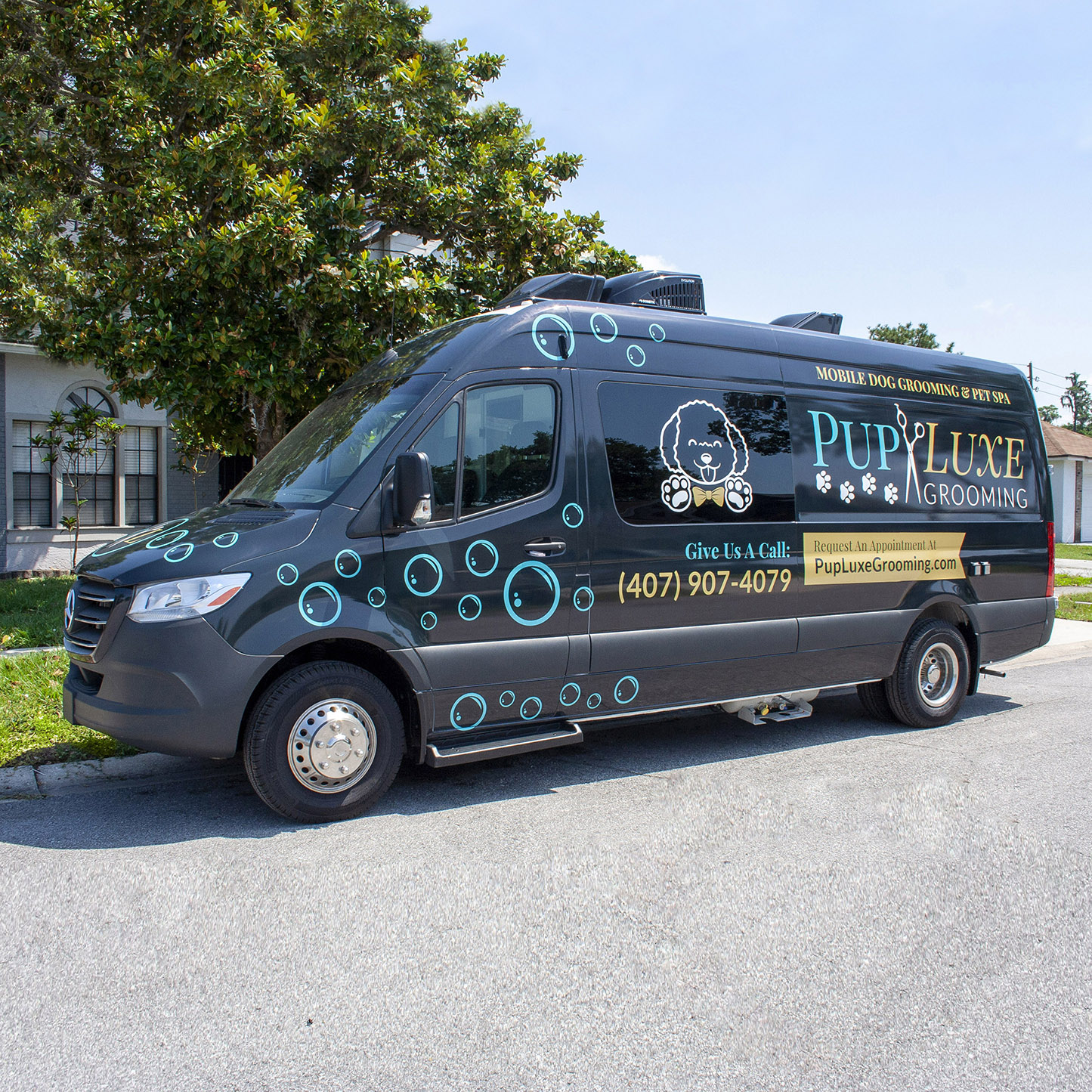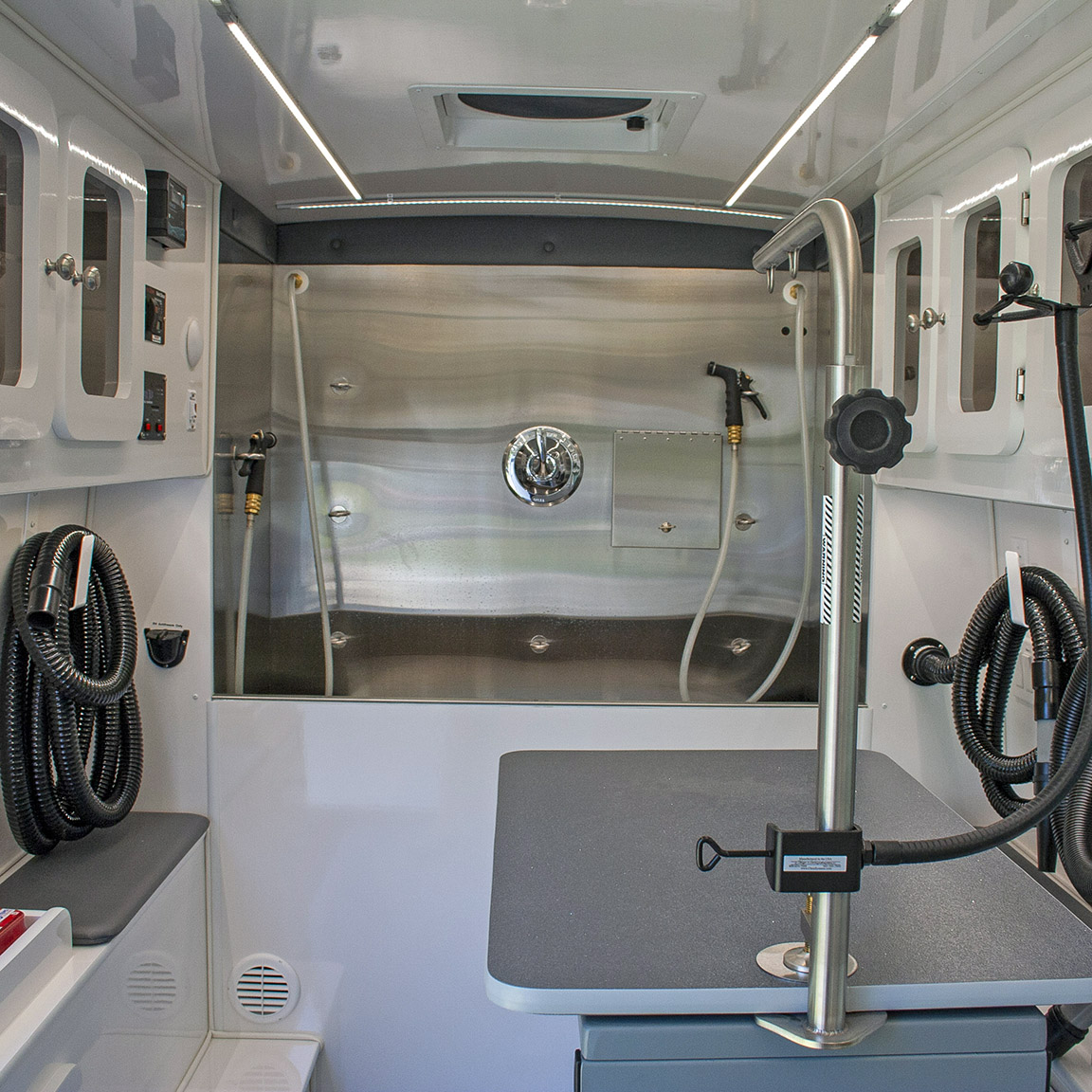 Our Commitment To
Quality
---
Pet grooming is what we do best and we take pride in achieving EXCELLENCE. We want your pup to look, smell and feel so good that both you and your fur baby are excited for us to come visit again. Our goal is to deliver a 5-star service each and every time, and we hope that you will rave about us to family and friends so we can make more pups look and feel their best! Here are some of the ways we ensure our service is second to none:
Our Products.
We don't bathe our own pups in cheap products, and we wouldn't use cheap products on your pups either. It's not enough to get a shampoo or conditioner that gets the job done. We want you to see, smell and feel REAL results.

Our Standards.
Our groomers are second-to-none! We hire some of the most passionate, consummate professionals in our community. We expect our groomers to continuously improve their craftsmanship and be active participants in the pet grooming community. We coach them on areas of improvement and we ensure they are equipped with the right tools, equipment and products to deliver the best possible rsults.

Our Tools & Methods.
We LOVE high-quality tools and spend lots of money to own them. We are meticulous in how we decide which shears and/or clippers to use to achieve the results we want for your pup. We do not cut corners or rush any aspect of the bathing and grooming process because we believe that every step is critical to giving your pup the coat they deserve.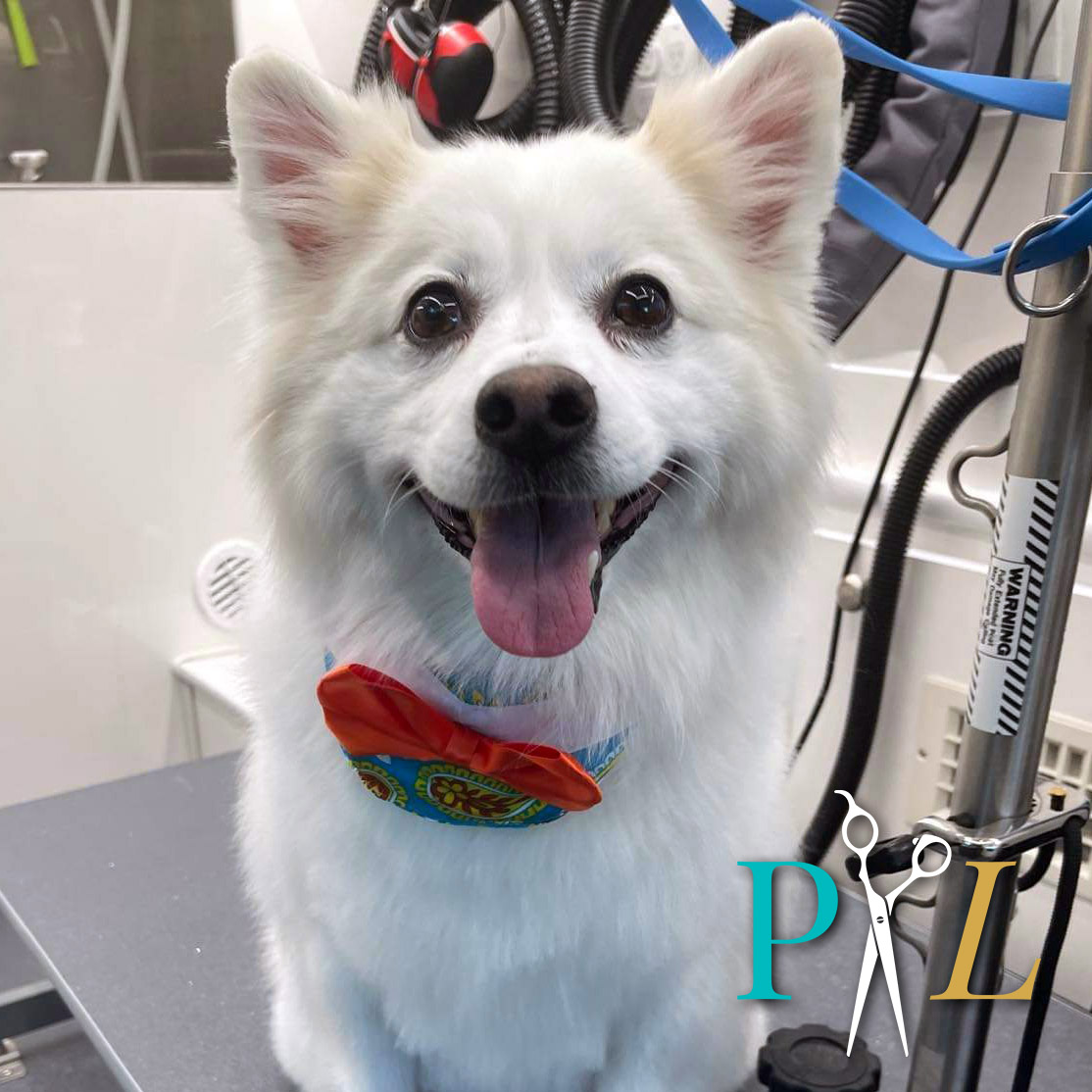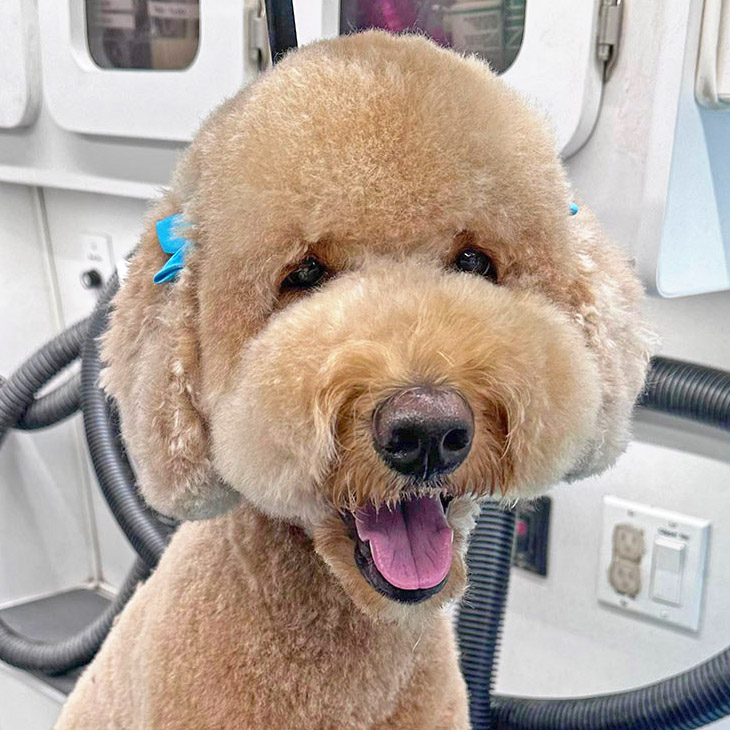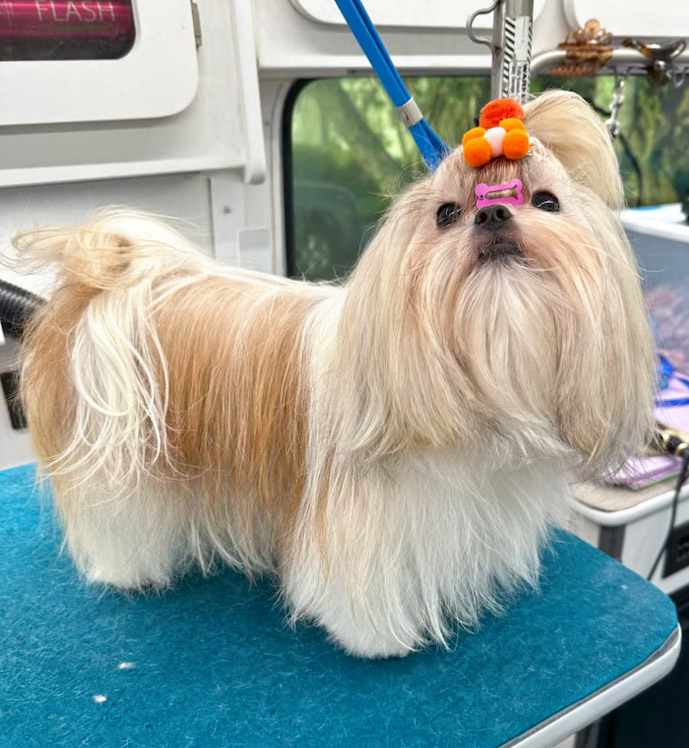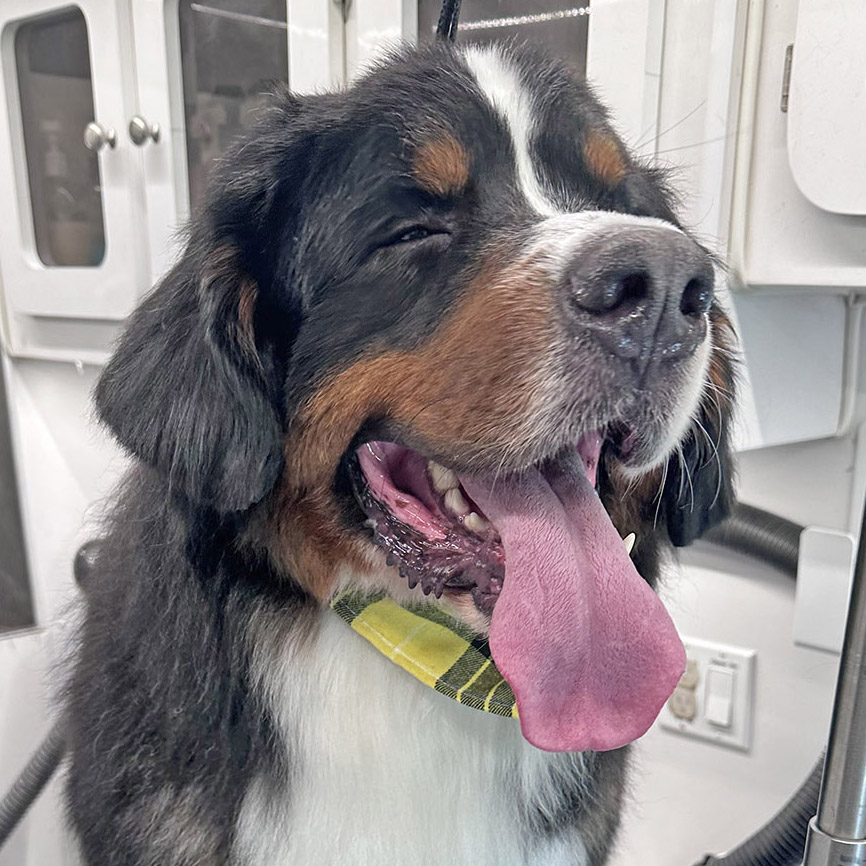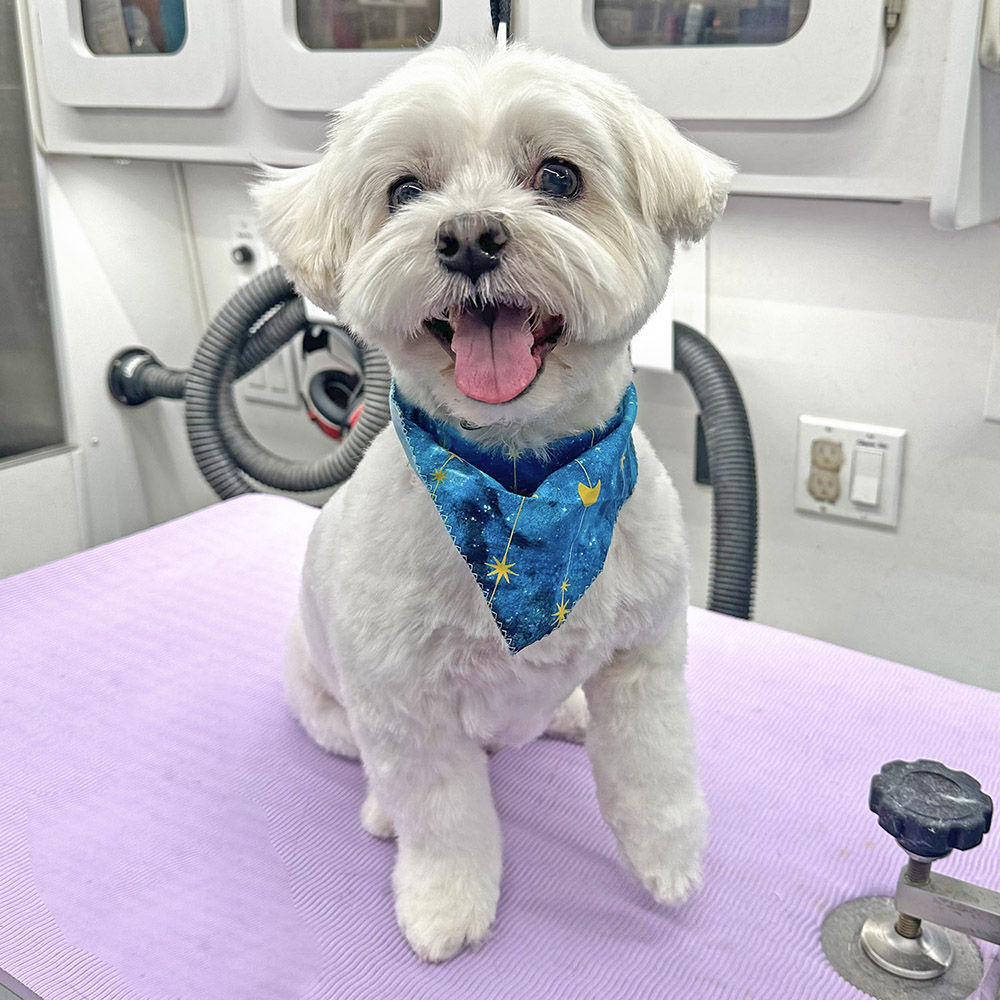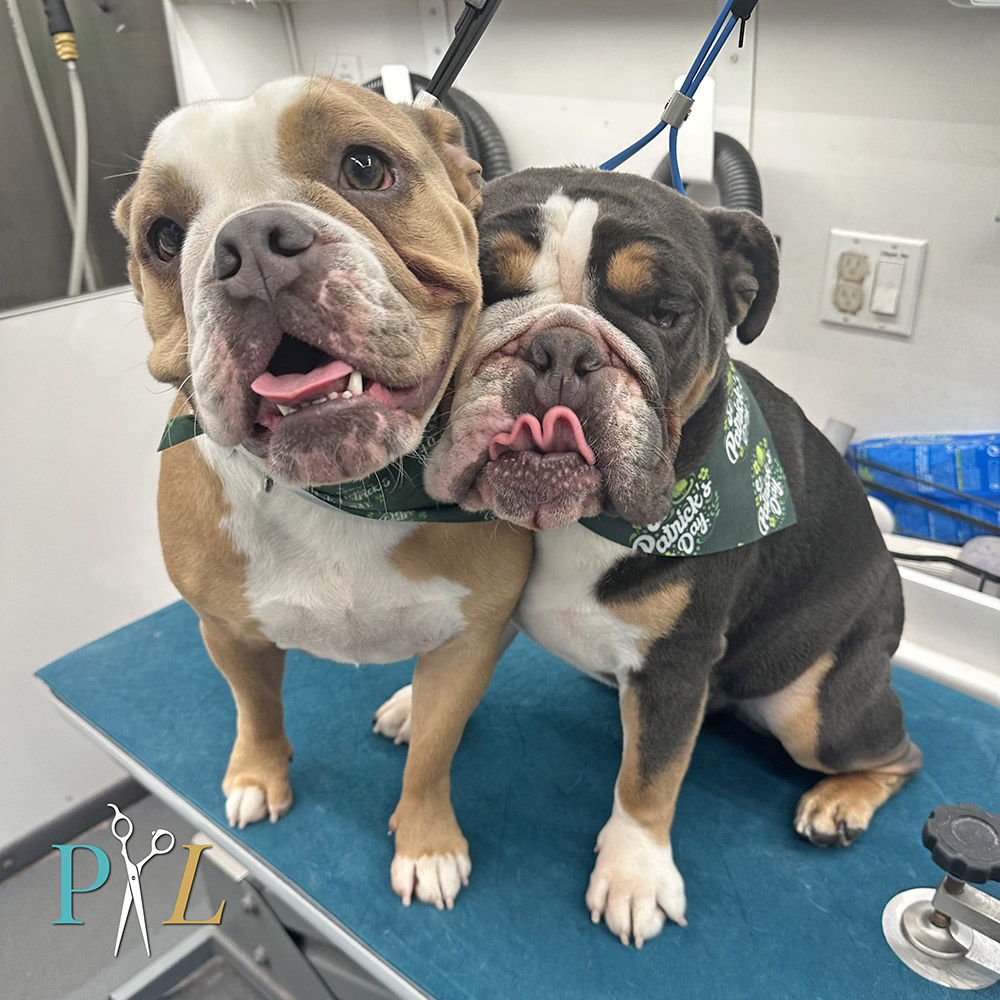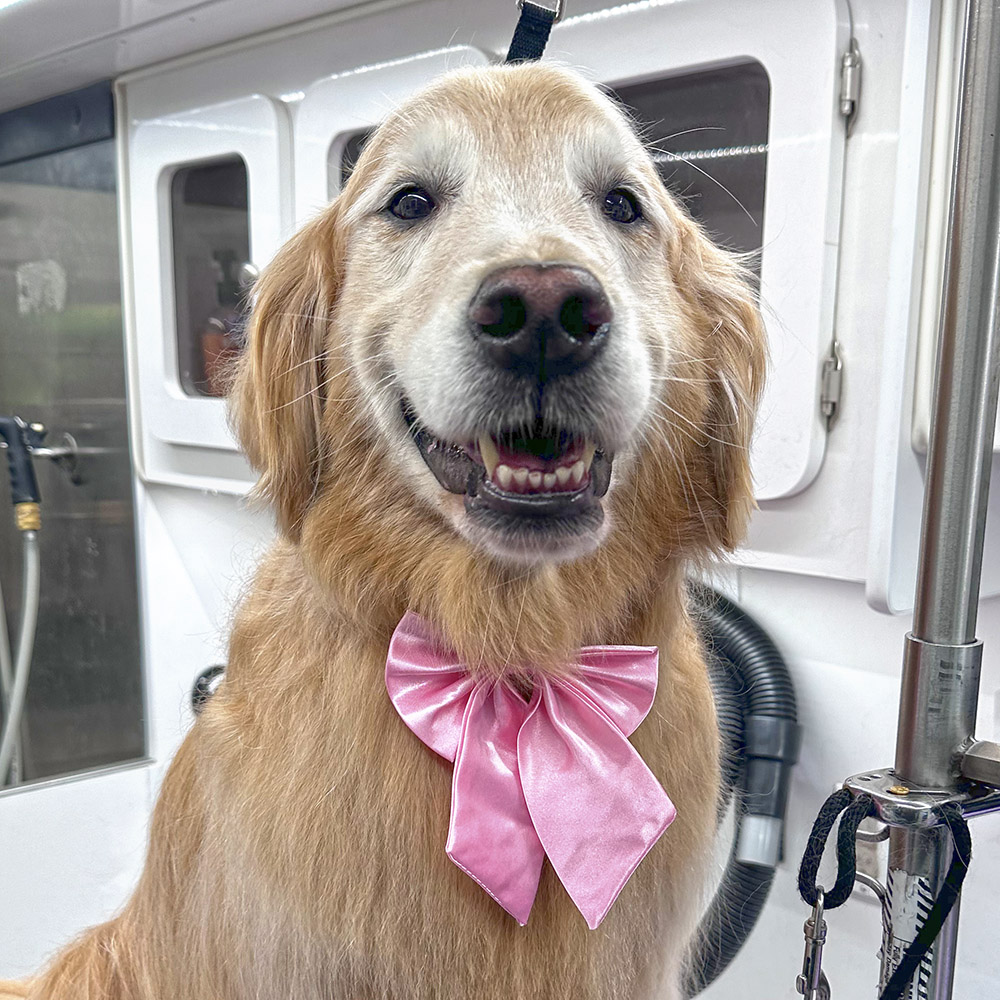 Our Commitment To
Service
---
The PupLuxe Grooming experience is enjoyable and convenient. We are passionate about the community we serve and channel that passion by bringing joy to pups and their parents. We know you have many options for pet grooming services, and we want to be your #1 choice without question. Here are some of the ways we raise the bar with our service:
We are punctual.
If we confirm an appointment time range with you, we intend to show up in that timeframe. If we need to change that time, we will make sure to let you know as soon as we know. We won't show up earlier without first contacting you to make sure you're available. If it looks like we are running behind schedule, we will let you know with as much time in advance as possible so you are aware. Your time is valuable to us and we want to ensure we treat it with respect and consideration.
We are compassionate.
When your pup is in the van, they will be treated with the utmost care and respect. We understand that some pups feel anxious, nervous and/or uncomfortable with bathing and grooming. We promise that we will walk them through every step of the way, to the best of our ability, and deliver the best results we can achieve. We will never yell, scream, insult or berate your pup to force cooperation. We will work with them, not against them. We will also not trim, comb, shave or handle a pup in a way that would cause pain and discomfort. If your pup's coat is tangled/matted and needs to be cut short rather than being brushed out, or if your pup is feeling too distressed, we will communicate with you and let you decide how and if you'd like to proceed with the service, so that everyone can feel at ease.
We care about our reputation.
We want to receive 5-stars across the board from everyone, every time. If at the end of the service you're not satisfied with your pup's coat, whether it's the scent, trim, or even the color of the accessory we gave them, let us know! We will make it right for you. We treat our loyal customers like royalty and offer discounts to those who refer us to others, or review us on Google and Facebook.
"Justin was absolutely wonderful with my boy. He took his time with him and quite honestly, I've never seen my dog come back so happy from a bath. Everything from the booking to the communication with the office was top notch! After trying four other mobile grooming services, We've found out grooming service!"

Julie G
"It was Milo's first time and he was happy! That's means the vibe was amazing! I loved the service, they were on time, professional, I give them 20 out of 10! Tia and Jessie were AMAZING! Definitely it's Milo second home and family!"

Sam S
"Had our first grooming with pupluxe today and will not be my last. Jessie listened to exactly what I wanted for my long haired pup and did everything I asked for and made him look better than I could have imagined. The shed control treatment is the BEST shed control I have ever had for my pup, no flying hair after his groom. 100% recommend PupLuxe to everyone!"

Janessa R
"I had stopped using groomers for a little while because my dog had a bad experience with someone and was terrified every time she saw them. Now, with PupLuxe, it seems both of my pups get happy to see their groomer Tia. She does such an amazing job every time and they come back into the home fluffy and smelling oh so good. The cleanliness and aroma seems to last for a very long time. The quality of their products is noticeable. The ease of not having to take them anywhere and having the groomer come to us is a definite plus! Thanks Tia and PupLuxe!"

Cristina R
"Justin meet me a few minutes early for my appointment for Maxwell he went over all that he would be doing and gave me an estimated time he would be finished. Maxwell is a 12 weeks old 3 pound Yorkie Terrier. I walked Justin and Maxwell out to the van WOW. It is a NEW Mercedes-Benz van. It was super clean and a full size groomer's station. When Justin handed Maxwell back to me I was so happ. He looked awesome! I definitely will be requesting Justin again."

Lane B
"Jessie did an amazing job on my 75 pound Doodle! He has soooo much hair and get matted quickly! Jessie made sure he looked amazing for the summer without taking away all his hair and personality! Amazing mobile groomer! My boy was comfortable and cane back happy and slept on the cool floor all evening! Jessie is gentle, efficient, and the service is excellent!"

Dr. Donita
"What a great Grooming experience! They did an amazing job taking care of our corgi he came back smelling amazing and got an adorable pom-pom collar. Great at communicating and letting us know timetables when they're going to be here and offered Grooming recommendations as well. Very knowledgeable & highly professional, I would 100% recommend you use their services! I know for a fact we will have them back again."

Yuri Z
"My Mini Aussie Violet recently had her first luxe bath and full groom and she looks beautiful ~ and by the smile on her face, Violet is very happy. Jessie is an expert groomer with a kind, gentle way about him to match, and because of that, Violet had a great experience. She was in caring, capable hands."

Heidi S
"Jessie is absolutely wonderful. We are so glad we found him. We have two English Bulldogs Zoey and Blue. He understands the breed, he is reliable, he is so kind and you can tell he understands dogs and has that connection with them. His setup is first class and extremely clean. We highly recommend him."

Tina J
We will travel to anyone in Orlando and surrounding communities. Below is a list of our current mobile units and the regions they primarily service.
---
PupLuxe West will prioritize clients living in the following cities/areas:
West Orlando
Winter Garden
Ocoee
Apopka
Windermere
Dr. Phillips
Horizon West
PupLuxe East will prioritize clients living in the following cities/areas:
East Orlando
Union Park / UCF / Waterford Lakes
Avalon Park
Baldwin Park
Winter Park
Oviedo
Lake Nona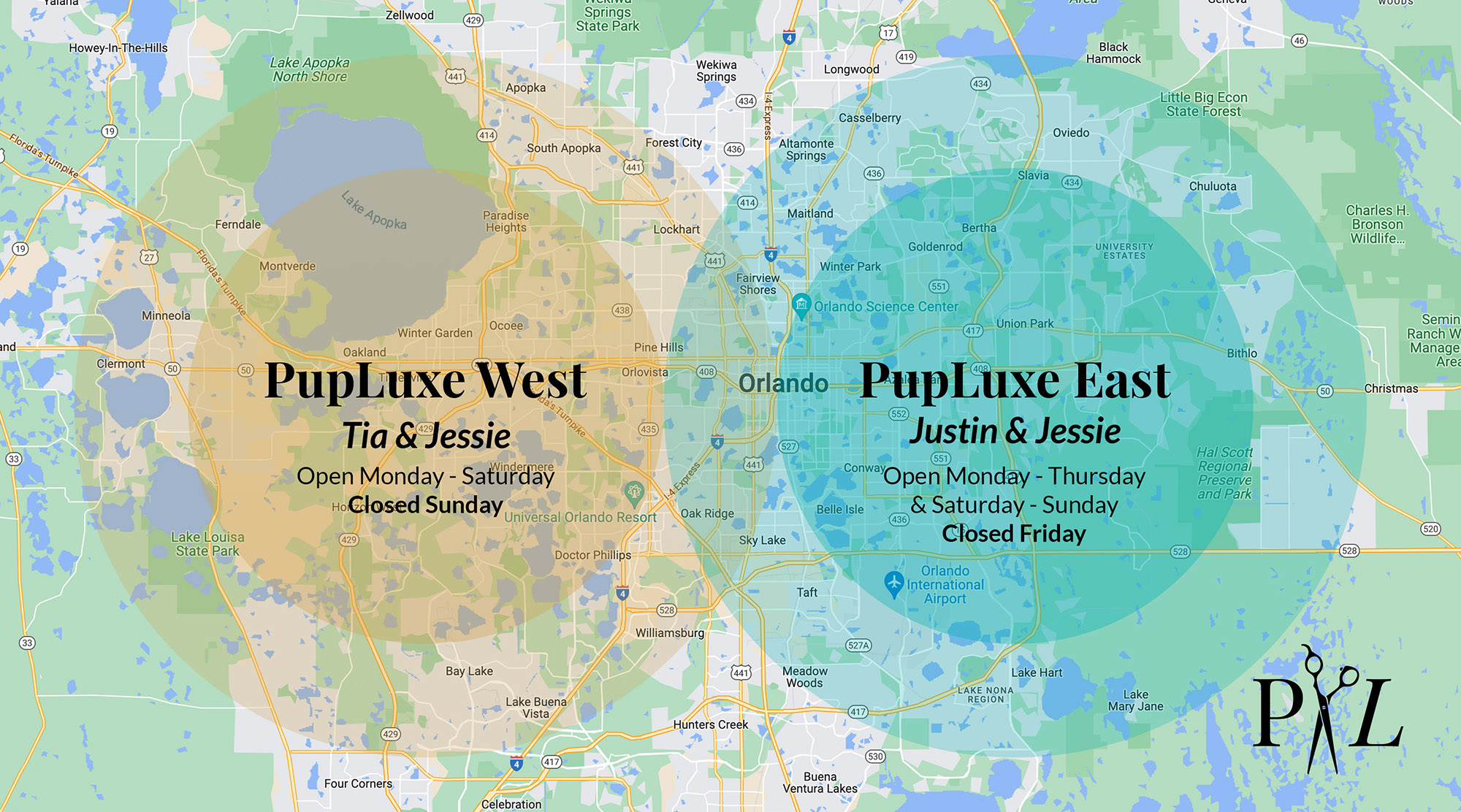 Request An Appointment For Your Pup Today!
Treat your pup to the ultimate groom experience right in your driveway.
---
New to PupLuxe Grooming?
Start here!
For clients in West Orlando, Winter Garden, Windermere and surrounding communities
For clients in East Orlando, Avalon Park, Oviedo, Lake Nona and surrounding communities
Check Out Our Feed Of
Happy Pups & Fun Times!
---