---
PupLuxe Grooming offers a full range of services for pups of all coat types and sizes. Pricing will vary based on service, the condition of your pup's coat and their size. Check out our overview of services and pricing below.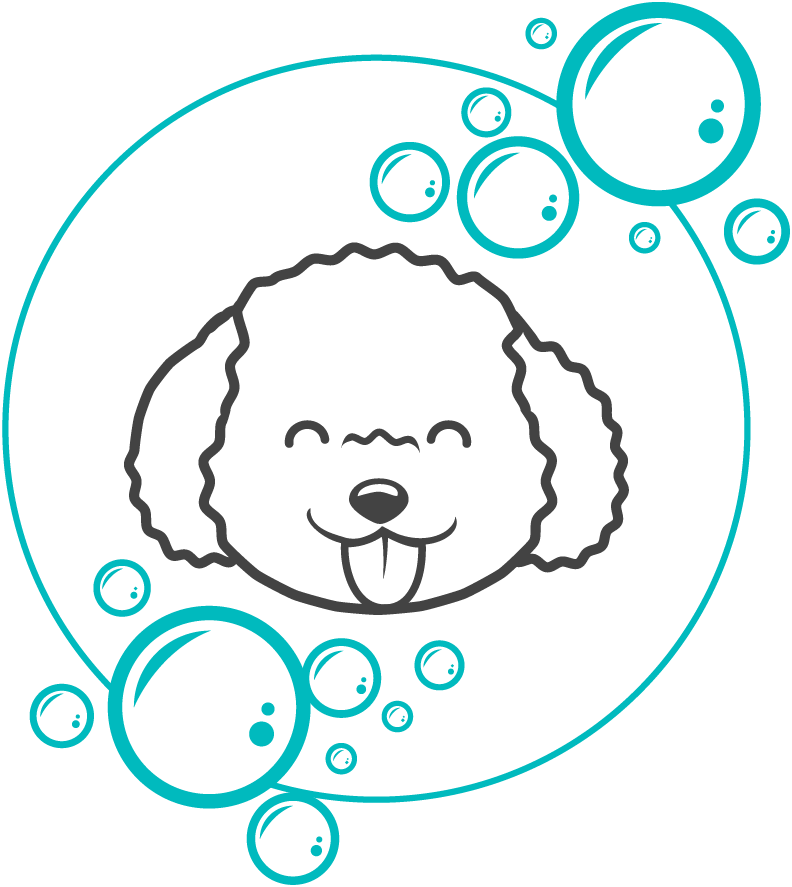 Every pup gets the royal treatment at PupLuxe Grooming! Included with the Luxe Bath service, your pup gets to enjoy everything on this list:
Full coat assessment and consultation
Premium shampoo & conditioner tailored to your pup's coat
Blow drying by hand (no cage drying)
Ear cleaning and anal gland expression
Pet cologne or perfume
Nail trim & filing
Teeth brushing & fresh breath treatment
Lots of rubs, love and praise!
Choose Your
Grooming Package
---
Both of our grooming packages include everything provided with the Luxe Bath Service.
---
Shave & clean up paw pads
Face trim
Trim and clean around the feet
Trim sanitary areas
---
Everything in the Mini Groom package
All over body haircut with scissor finish
All standard breed cuts and patterns
Does Your Pup Need Special Care?
Give Our Pupgrades a Try!
---
You can add on any of the Pupgrades below to any service you choose for an additional fee.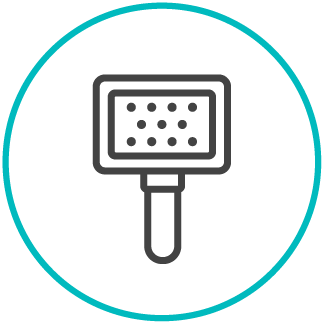 Starting at $10
---
If your pup has a few pesky knots and mats, we can save their coat* with detangling and dematting treatments. Pricing will vary depending on severity of matting.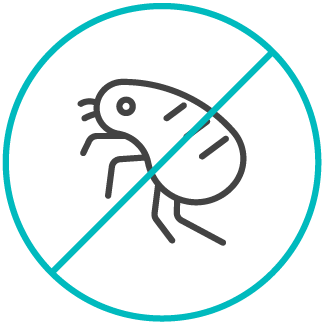 ---
Say no to pesky fleas and ticks. Our medicated Flea & Tick treatment will give your pup relief from the itch and rehydrate their skin.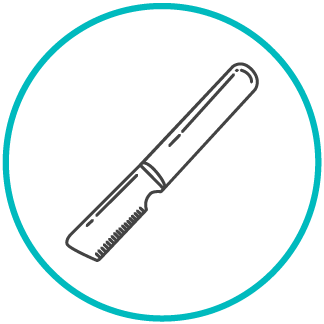 $100/hr
---
Hand stripping is the process of removing dead hairs from the coat using stripping knives to speed up the natural process of growth and shedding. This technique is ideal for terriers and wire-haired pups.
*Unfortunately, not every coat can be saved. If your dog is severely matted, it is both painful and dangerous to attempt to demat them. In these cases, we may recommend a much shorter length in order to release them from their tangles and give them relief from their pelted coat (this may result in an additional fee). For best results, we recommend daily brushing and keeping a consistent grooming schedule with your pup.
The Proof Is In The Pudding!

Check Out What Pawsome Clients Had To Say About Our Stellar Service.
---
"Justin was absolutely wonderful with my boy. He took his time with him and quite honestly, I've never seen my dog come back so happy from a bath. Everything from the booking to the communication with the office was top notch! After trying four other mobile grooming services, We've found out grooming service!"

Julie G
"It was Milo's first time and he was happy! That's means the vibe was amazing! I loved the service, they were on time, professional, I give them 20 out of 10! Tia and Jessie were AMAZING! Definitely it's Milo second home and family!"

Sam S
"Had our first grooming with pupluxe today and will not be my last. Jessie listened to exactly what I wanted for my long haired pup and did everything I asked for and made him look better than I could have imagined. The shed control treatment is the BEST shed control I have ever had for my pup, no flying hair after his groom. 100% recommend PupLuxe to everyone!"

Janessa R
"I had stopped using groomers for a little while because my dog had a bad experience with someone and was terrified every time she saw them. Now, with PupLuxe, it seems both of my pups get happy to see their groomer Tia. She does such an amazing job every time and they come back into the home fluffy and smelling oh so good. The cleanliness and aroma seems to last for a very long time. The quality of their products is noticeable. The ease of not having to take them anywhere and having the groomer come to us is a definite plus! Thanks Tia and PupLuxe!"

Cristina R
"Justin meet me a few minutes early for my appointment for Maxwell he went over all that he would be doing and gave me an estimated time he would be finished. Maxwell is a 12 weeks old 3 pound Yorkie Terrier. I walked Justin and Maxwell out to the van WOW. It is a NEW Mercedes-Benz van. It was super clean and a full size groomer's station. When Justin handed Maxwell back to me I was so happ. He looked awesome! I definitely will be requesting Justin again."

Lane B
"Jessie did an amazing job on my 75 pound Doodle! He has soooo much hair and get matted quickly! Jessie made sure he looked amazing for the summer without taking away all his hair and personality! Amazing mobile groomer! My boy was comfortable and cane back happy and slept on the cool floor all evening! Jessie is gentle, efficient, and the service is excellent!"

Dr. Donita
"What a great Grooming experience! They did an amazing job taking care of our corgi he came back smelling amazing and got an adorable pom-pom collar. Great at communicating and letting us know timetables when they're going to be here and offered Grooming recommendations as well. Very knowledgeable & highly professional, I would 100% recommend you use their services! I know for a fact we will have them back again."

Yuri Z
"My Mini Aussie Violet recently had her first luxe bath and full groom and she looks beautiful ~ and by the smile on her face, Violet is very happy. Jessie is an expert groomer with a kind, gentle way about him to match, and because of that, Violet had a great experience. She was in caring, capable hands."

Heidi S
"Jessie is absolutely wonderful. We are so glad we found him. We have two English Bulldogs Zoey and Blue. He understands the breed, he is reliable, he is so kind and you can tell he understands dogs and has that connection with them. His setup is first class and extremely clean. We highly recommend him."

Tina J
Request An Appointment For Your Pup Today!
Treat your pup to the ultimate groom experience right in your driveway.
---
New to PupLuxe Grooming?
Start here!
For clients in West Orlando, Winter Garden, Windermere and surrounding communities
For clients in East Orlando, Avalon Park, Oviedo, Lake Nona and surrounding communities