---
Learn more about the people that make PupLuxe Grooming so special!
Owner & Pet Stylist of PupLuxe Grooming
---
Your beloved pup is in great hands with Jessie Colon-Sanchez. With over 10 years of professional experience in grooming and pet care, Jessie is committed to delivering on the expectations of every pet parent of PupLuxe Grooming.
Prior to the launch of the PupLuxe Grooming van, Jessie has operated as a salon leader for three corporate grooming salons. In each salon, he coached his groomers on developing higher quality standards of grooming and ensured that all safety protocols and safe grooming techniques were adhered to, effectively reducing the number of incidents in the district. He also operated as the district academy trainer for Central Florida, developing high-performing and ambitious bathers into successful pet stylists.
After the pandemic changed the world we once knew, it was very clear that the pet grooming business would change as well. As more and more people now work from home, the need for at-home grooming services drastically increased, and what few mobile groomers were out there could barely keep up with the demand, let alone operate at the capacity of a full-service salon.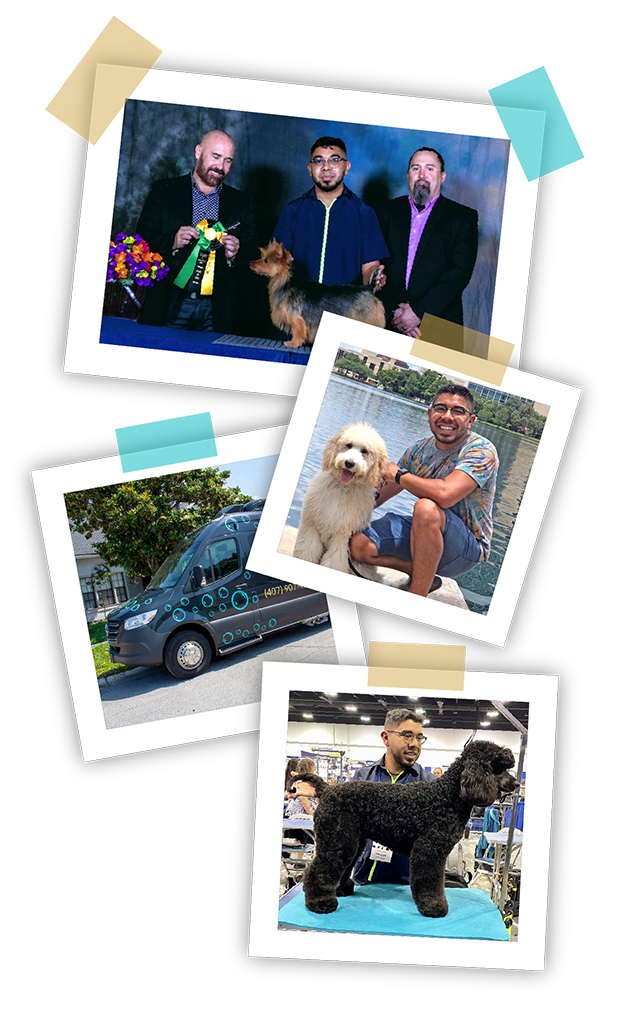 Introducing PupLuxe Grooming
As the demand for mobile grooming continued to increase, Jessie imagined a mobile grooming experience with no compromises. With his connections to high-end grooming product vendors and access to distributors from the grooming competition realm, he quickly realized the only thing standing in his way of creating the ultimate high-end mobile grooming experience was the vehicle itself.
With the help of his husband and graphic designer, Johan Colon-Sanchez, they were able to finance the perfect van, customize it inside and out, craft our digital presence and put all the systems and processes in place to establish this business on wheels.
And just like that, on May 17, 2022, Jessie crafted what would become the premier grooming experience for Orlando, Winter Garden, Windermere and surrounding communities. And now, the only thing we are missing the secret sauce that makes PupLuxe Grooming so special...
Chief Marketing Officer & Operations Manager
---
If you follow us on social media, sent us an email, or texted us through the app, then chances are you've interacted with Johan!
Even though he is rarely in the van, Johan plays an integral role in the success of PupLuxe Grooming. He created and manages this website, maintains and improves our social presence online, answers all intakes and scheduling requests, optimizes the schedule to make sure our groomers' routes are as efficient as possible, ensures all of our systems and processes are running smoothly, and publishes all of the content and advertising on social media and Google that makes us as visible as we are!
Johan has over 10 years of experience working as a graphic designer in the marketing and advertising field. His experience has helped catapult PupLuxe Grooming from a startup with no clientele, to the busy salon on wheels that everyone is raving about.
He primarily manages his duties from home in the company of his and Jessie's 2 pups, a golden doodle named Doodles, and a Bichon Frise named Odette.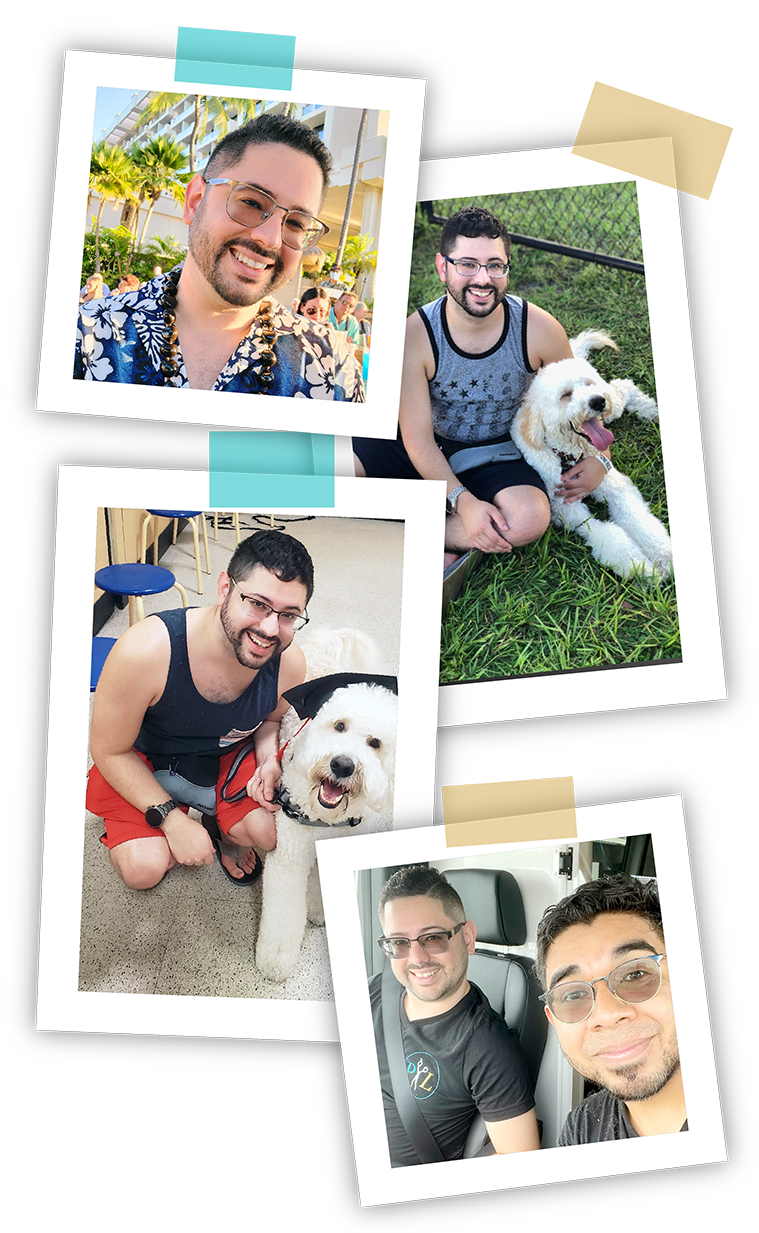 Pet Stylist
---
Tia joined our team on October 17, 2022, just 5 months after the launch of PupLuxe Grooming.
Tia's relationship with us began before we launched our business. Jessie was her Grooming Academy Teacher when they both worked for the same company. He continued to mentor her and develop her skills as a professional groomer while working at one of the busiest salons in the Central Florida region.
Prior to joining the PupLuxe Team, Tia grew into the role of a Salon Leader, where she continued to inspire other groomers in furthering their grooming skills, and practice safer and more efficient grooming techniques. She was also instrumental in making her salon more profitable and a more enjoyable place to be for her groomers and the clients they served.
We are so excited to have such an accomplished leader join our team and help us make a positive impact in the lives of our clients and their fur babies.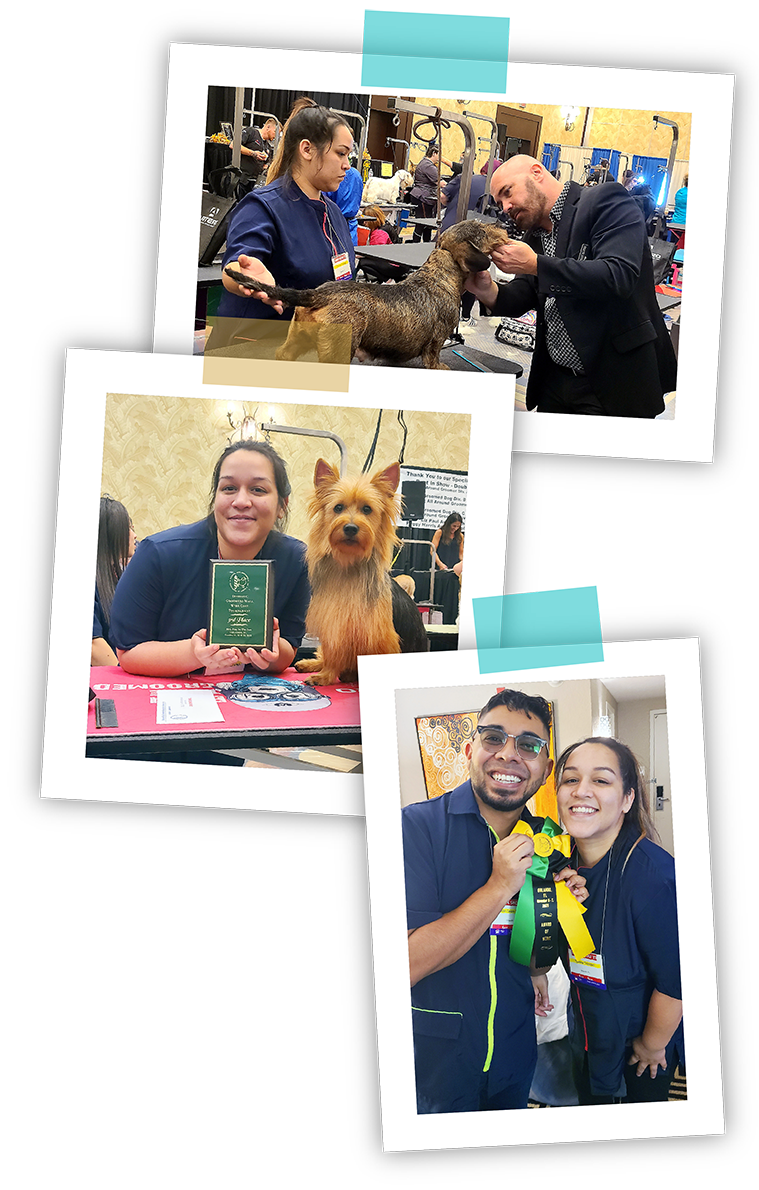 Pet Stylist
---
Justin joined our team on May 17, 2023, exactly 1 year after the launch of our first mobile grooming van.
Justin was also a student of Jessie while doing his grooming academy training with fellow PupLuxe Grooming stylist, Tia. Since then, he has continued to develop his skills as a pet groomer and salon leader.
He aspires to bring his love of color and art into the work he does here at PupLuxe. We are so excited to give Justin the resources he needs to hone his skills as a creative groomer and offer these colorful services to delight our clients and their pups.
When he's not helping pups achieve the healthy skin and coat of their dreams, Justin enjoys spending time with his husband, 2 adorable pups and 2 sweet kitties. He is also an avid fan of music festivals, podcasting and traveling with his hubby.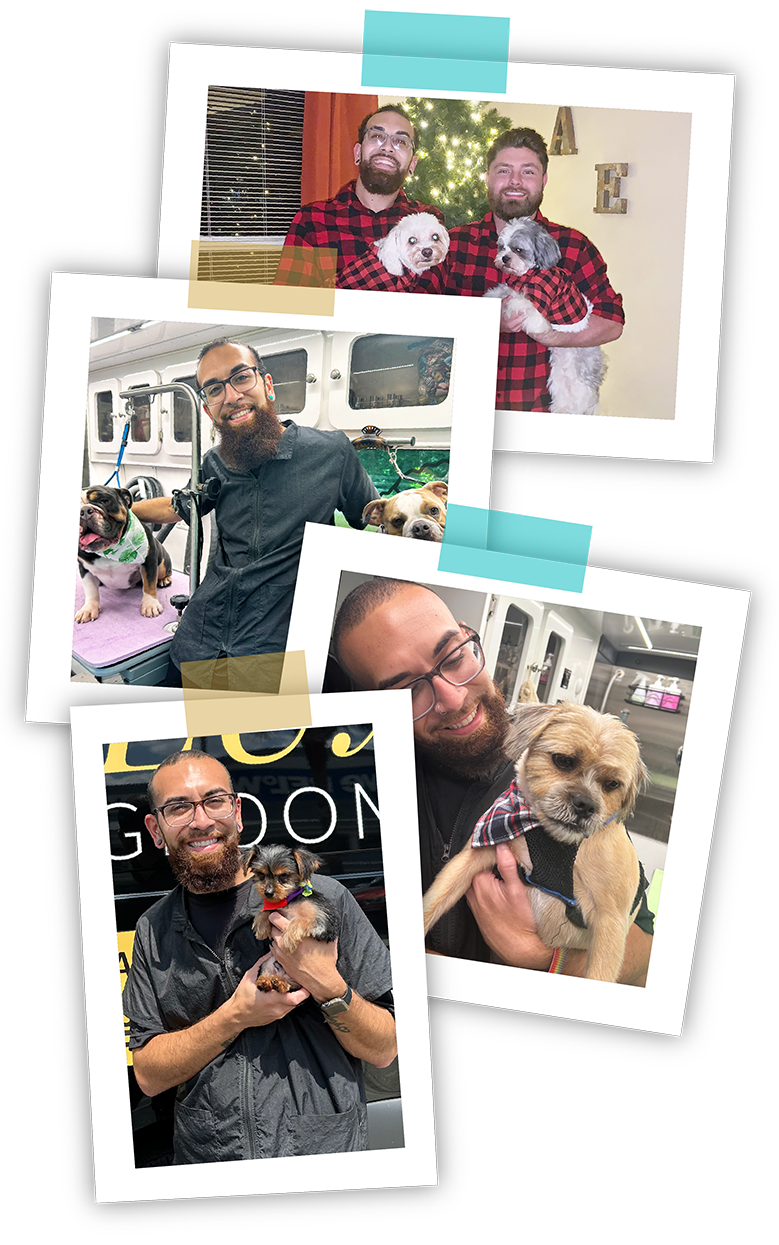 Request An Appointment For Your Pup Today!
Treat your pup to the ultimate groom experience right in your driveway.
---
New to PupLuxe Grooming?
Start here!
For clients in West Orlando, Winter Garden, Windermere and surrounding communities
For clients in East Orlando, Avalon Park, Oviedo, Lake Nona and surrounding communities
Check Out Our Feed Of
Happy Pups & Fun Times!
---